The 10 steps to digital customer experience success in banking
Twenty years ago, the majority of banking was carried out face-to-face through an extensive branch network and most consumers remained with the same bank for much of their lives.
Three factors have dramatically changed this. Firstly, new channels such as the internet have transformed how consumers interact with their banks, while increasing the range of services that they can carry out themselves online without needing to visit a branch or even speak to a member of staff. Think about it – when was the last time you went into a bank branch, excluding to use the ATM? The internet also underpins social media, which provides aggrieved customers with a platform to broadcast their complaints to the wider world.
At the same time as the internet has lowered barriers to entry for new providers, so governments worldwide have looked to increase competition by making it simpler to switch banks quickly and easily. Finally, the rising use of smartphones has further increased control for consumers. Not only can they now access their financial details 24 hours a day, wherever they are, but they can use their phones to directly pay for goods and services via emerging technologies such as Apple Pay.
This changing banking landscape, combined with continued low interest rates, means that thecustomer experience is now central to being successful in the market. As a new report, Customer Service in the Digital Age, from The Financial Brand points out, the key to retaining customers is having the ability to use digital technology to be responsive, empathetic, accessible, connected and human. The report outlines ten key areas to focus on:
Extend customer service beyond traditional banking hours. Customers now expect to be able to connect with you 24×7 on their channel of choice.
Focus on speed of response. This not only covers replying quickly to customer interactions on channels such as email and social media, but also putting in place proactive processes that benefit the customer. This could involve notifying them before they go overdrawn or sending a text message if their credit card is declined in-store to offer assistance.
Be social. Ensure you are monitoring all social media channels and responding quickly to any issues raised by consumers. Social media also gives banks the opportunity to build relationships with 'super consumers', customers with big online followings who can reach and influence large numbers of people.
Be totally multichannel. Customers want to be able to contact you through different channels, dependent on their circumstances. For example, in an emergency such as when their credit card is lost or stolen, they want the immediacy and reassurance of speaking to someone. For less time-sensitive matters, they may well be happy simply to email – provided they receive a fast enough answer. In fact, many queries can be dealt with satisfactorily by providing information on your website, along with web self-service systems that understand the query in order to deliver fast, relevant and consistent answers.
Make it mobile-first. Simply having a mobile app isn't enough in a world where more people access the internet on their phones than through desktop computers. Banks need to look at including functions such as live chat, click to talk or even video customer service within their mobile offerings, as well as utilizing more traditional channels such as SMS to engage with customers.
Word of mouth is more important than ever. According to PricewaterhouseCoopers,consumers that have a bad experience tell more people than those that have a good one – and social media provides the means to do this quickly and easily.
Ensure you have the right skills. The call center of the past handled a narrow set of issues, predominantly in English, over the telephone. Consumers now want to use a whole range of channels to talk about a large number of financial products, and may not be native English speakers. And with the rising importance of technology to banking, their queries may well be technical as well as financial. Recruit and train so that your frontline agents have the training, technology and personalities to provide the right service to consumers.
Remove silos. Customers don't want to have to repeat themselves if they change channel or are speaking to a different department. Join up your customer service so that you have a complete picture of a customer's history, updated in real-time and covering interactions with all departments and channels.
Turn customer service into a revenue opportunity. Obviously this is an area that has to be handled sensitively but there can be times when suggesting a new product or service will be the right solution to a customer's needs. Additionally, by analyzing the content of customer service interactions banks can increase their understanding of what consumers are looking for, and potentially create new products to meet their requirements.
Remove paper. Banking may be a regulated industry, but wherever possible remove paper-based processes that add time, cost and friction to the customer experience. Ensure that all incoming documents are automatically scanned and replace paper-based systems with online forms.
Banks face substantial challenges to win and retain customers, particularly with greater competition from new entrants and increases in regulation. Only be embracing digital channels and ensuring that they are delivering a fast, seamless and personal experience will they be able to thrive in this new, multichannel world.
---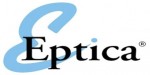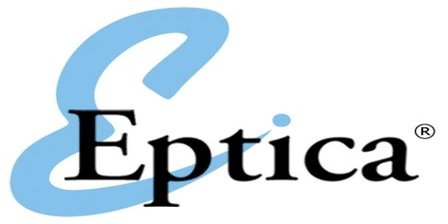 For additional information