Talkdesk Named a Leader in the Aragon Research GlobeTM for Intelligent Contact Centres, 2021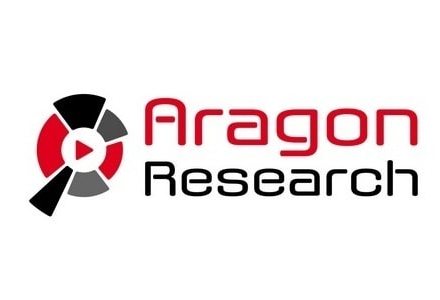 Talkdesk have announced it has been positioned by Aragon Research, Inc. in the leader section of the Aragon Research Globe for Intelligent Contact Centres (ICC), 2021. This marks the second consecutive year Talkdesk has been acknowledged as a leader in the report.
For this year's report, Aragon Research evaluated 15 vendors against specific dimensions tied to strategy, performance, and reach. Vendors were then categorised as leaders, contenders, innovators, or specialists. Three key criteria were required for inclusion in the report:
» A minimum of $6 million in primary revenue for contact centre or a minimum of $8 million in revenue in a related market (voice, video conferencing, collaboration, team collaboration/messaging)
» Announced and available products
» Customer references from each hemisphere in which the vendor participates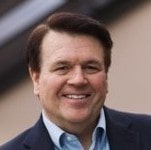 Jim Lundy, founder, chief executive officer, and lead analyst, Aragon Research, commented,
"The race to the intelligent contact centre is on, and going forward, the base capabilities for ICC will be assumed."
"The challenge will be for automation and intelligence, both for human contact centre agents and, now increasingly, for the computer-based virtual agents,"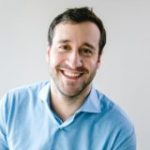 Tiago Paiva, founder and chief executive officer, Talkdesk, said,
"The contact centre represents a strategic resource for many organizations in responding to today's customer needs, and predicting and preparing for tomorrow's expectations,"
"Through our artificial intelligence, automation, and even industry-specific solutions, Talkdesk continues to outdistance competitors in helping businesses drive better, more intelligent customer engagements. We believe this year's ICC Globe placement recognizes these efforts and further validates our approach."
As part of a bold CX strategy, Talkdesk plans to automate 80 percent of customer contact centre interactions over the next three years, leveraging AI and machine learning. Earlier this year, the company announced Talkdesk AI Trainer™, the first human-in-the-loop (HITL) tool for contact centres. Learn more about optimizing customer experiences with Talkdesk virtual agent, agent assist, and guide knowledge base tools.
Aragon Research does not endorse vendors, or their products or services that are referenced in its research publications, and does not advise users to select those vendors that are rated the highest. Aragon Research publications consist of the opinions of Aragon Research and Advisory Services organization and should not be construed as statements of fact. Aragon Research provides its research publications and the information contained in them "AS IS," without warranty of any kind.

To download the Aragon Research Globe for Intelligent Contact Centres (ICC), 2021, Click Here
Talkdesk® is a global customer experience leader for customer-obsessed companies. Our contact centre solution provides a better way for businesses and customers to engage with one another.
Our speed of innovation and global footprint reflect our commitment to ensure businesses everywhere can deliver better customer experiences through any channel, resulting in higher customer satisfaction, cost savings and profitability. Talkdesk CX CloudTM is an end-to-end customer experience solution that combines enterprise scale with consumer simplicity.
Over 1,800 innovative companies around the world, including IBM, Acxiom, Trivago, and Fujitsu partner with Talkdesk to deliver a better way to great customer experience.
For additional information on Talkdesk view their Company Profile