CardEasy 'keypad payment by phone' DTMF payment solution now rated "Avaya Compliant"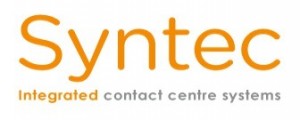 Syntec, a leading UK network operator and managed services provider, today announced that its CardEasy MOTO payment solution is compliant with key customer engagement solutions from Avaya, a global provider of business communications software, systems and services.
CardEasy helps businesses resolve PCI DSS compliance in their contact centres. With CardEasy, agents, along with screen and call recordings, do not hear, see, or store sensitive card numbers, allowing businesses to de-scope their contact centres from PCI DSS. The application is now compliance-tested by Avaya for compatibility in the following configurations:
– Avaya Aura® Communication Manager 7.0 using an ISDN trunk
– Avaya Aura Communication Manager 7.0, Avaya Aura Application Enablement Services 7.0 and Avaya Session Border Controller for Enterprise (SBCE) 7.1 using a SIP trunk
– Avaya Aura Communication Manager 7.0, Avaya Aura Session Manager 7.0 and Avaya SBCE 7.1 using a SIP trunk
Syntec is a Technology Partner in the Avaya DevConnect programme — an initiative to develop, market and sell innovative third-party products that interoperate with Avaya technology and extend the value of a company's investment in its network.
As a Technology Partner, Syntec is eligible to submit products for compliance testing by the Avaya Solution Interoperability and Test Lab. There, a team of Avaya engineers develops a comprehensive test plan for each application to verify whether it is Avaya compatible. Doing so enables businesses to confidently add best-in-class capabilities to their network without having to replace their existing infrastructure—speeding deployment of new applications and reducing both network complexity and implementation costs.
Quotes:
"CardEasy allows Avaya customers to easily and quickly de-scope their contact center, helping comply with PCI DSS with very little (if any) technology change. We are very pleased that our CardEasy deployment models have passed Avaya DevConnect compliance testing."
— Marc Good, COO, Syntec
"Syntec's CardEasy 'keypad payment by phone' solution has undergone formalized compliance testing. Working with companies like Syntec to ensure compatibility allows Avaya customers to choose from hundreds of third-party applications, which they can deploy with confidence. "
— Eric Rossman, vice president, Developer Relations, Avaya
---
Additional Information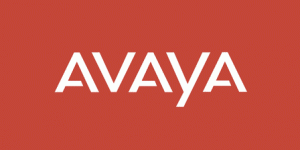 Avaya enables the mission critical, real-time communication applications of the world's most important operations. As the global leader in delivering superior communications experiences, Avaya provides the most complete portfolio of software and services for contact center and unified communications with integrated, secure networking — offered on premises, in the cloud, or a hybrid. Today's digital world requires some form of communications enablement, and no other company is better positioned to do this than Avaya.
For additional information on Avaya visit their Website


CardEasy is Syntec's proprietary cloud based 'keypad payment by phone' managed DTMF service. CardEasy is integrated with Payment Service Providers (PSPs) internationally and marketed in partnership with them as an integrated service as well as directly by Syntec.
Syntec's clients include public and private sector merchants across diverse sectors including banks, insurance companies, utilities, travel, charities, retailers and outsourcers, many with multi-site international operations and outsourcers.
Syntec is a participating member of the global Payment Card Industry Security Standards Council (PCI SSC) and a PCI DSS level 1(v3.2) Visa Merchant Agent.
For additional information on Syntec visit their Website