Streamlining The Customer Experience Through The Contact Centre – How IPI achieved this for Northern Ireland Water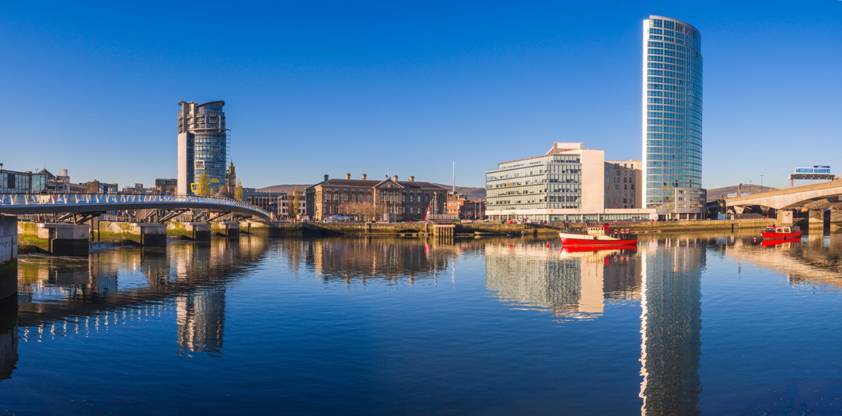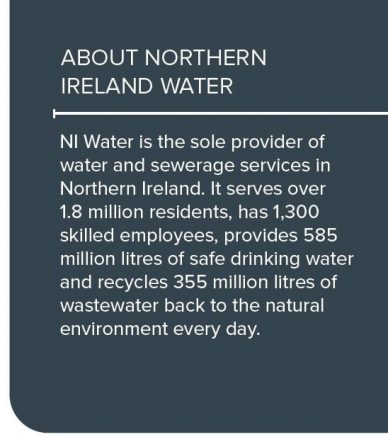 NI Water is an existing IPI customer. In 2019, IPI was tasked with creating an AI-powered chatbot for NI Water's website. The chatbot has been a huge success, handling 2500 – 3000 customer interactions per month with a 93% success rate. The chatbot has reduced pressure on NI Water's contact centre, enabling agents to focus on more complex work, which was one of the primary reasons for implementing the technology.
Having seen the positive benefits of refining the customer journey, NI Water was keen to make further internal changes, and looked to IPI for help.
How IPI enabled It
IPI's previous work with NI Water had focused on creating a chatbot powered by an external database of information to handle customer enquiries through its website. NI Water now wanted to focus attention internally on the knowledge database and scripts that its agents draw from when speaking to customers over the phone. The company was keen to more closely align the messaging delivered by the chatbot and the resulting positive impact on customer experience, with the experience of talking to one of its contact centre agents.
NI Water previously used another system to manage and update contact centre scripts. However, NI Water's agents found the system cumbersome – with updates to information taking up to three months to process. As NI Water's three-year contract with its incumbent supplier was drawing to a close, and the team lacked confidence in the system being able to meet its evolving needs, the team approached IPI to see if it would be able to create an internal knowledge management system which would replace the existing system.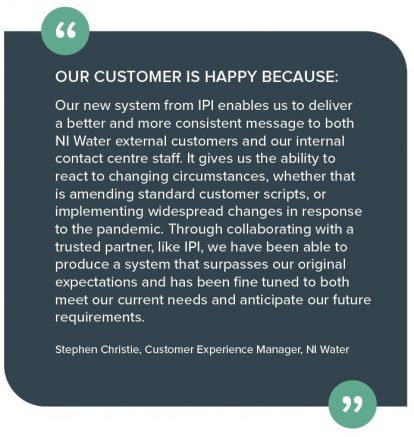 IPI was tasked with creating a customised system, based around the same concept as that used for the chatbot. The idea was to create an internal database of information that the agents could draw from based on a number of core topics frequently raised by customers. The internal system would operate independently from the chatbot but would be populated and updated in a similar way – delivering consistent messaging to customers, whilst saving valuable time on calls.
After an initial development process, IPI created a dashboard with individual tiles representing common customer topics that agents click on to access relevant scripts. The tiles are very easily managed and can be updated in as little as 20 minutes without the need to involve IT teams – a huge time saving on the previous system.
The new dashboard was rigorously tested internally for two weeks prior to its launch before going live to NI Water's entire contact centre team. IPI's team worked closely with NI Water in this time, refining the system and suggesting adjustments to the scripts to better address customer concerns.
Since the dashboard has gone live, the system has had 2,500-3,000 interactions per week by agents. Feedback to date has proven positive, with agents finding it more user friendly with fewer clicks needed to get the information required – AHT HAS BEEN REDUCED BY 9 SECONDS PER CALL as a result of enabling NI Water's Contact Centre agents to access the information they need quicker, and easier.
Managers have been equally receptive to the new dashboard, lauding the speed at which information within the system can be updated – with new script changes taking as little as 20 minutes, compared to the three-month time period revisions took using the old system.
The system has also given NI Water insight into what is working well for the contact centre and for customers. The team can now easily see which scripts are being used the most, which questions are frequently asked by customers, and where agents stop the most on a script, providing much needed insight on call delivery which will help NI Water understand where further improvements can be made to drive an even better customer experience.

To download the Full Case Study Click Here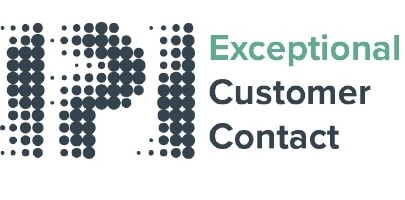 IPI is focused on creating intelligent contact centre solutions that deliver exceptional customer experiences. Founded in 2001, the company has more than 300 customers and support more than four million transactions and 55,000 agents every day.
IPI partners with the industry's leading vendors – including Avaya, Blue Prism, CX Company, Gamma, Microsoft, Teleopti, Verint and VMWare – to provide a complete suite of contact centre solutions, available in the cloud, on-premise, or as a managed service. These bespoke solutions cover every component of the contact centre – from call routing, unified communications, networking and security, right up to emerging technologies, such as AI chatbots and Robotic Process Automation. It also offers a range of professional services and devOps support, delivered by its highly accredited team of contact centre experts.
For additional information on IPI view their Company Profile