How to use the data that already flows through your Call Centre to improve customer relations, engage your agents, empower your managers and build an inclusive, happy community within your business.
Since 2001, SJS Solutions Ltd, the Developers of Optymyse have helped Call Centres the world over to transform the way information flows through the company. Critical call centre data is displayed and updated on TV screens, PC's, laptops, tablets and smartphones.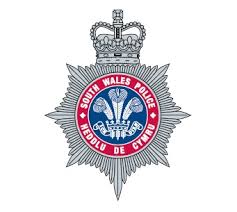 "Wait times have been reduced by between 30% and 50%.
These improvements really could be the difference between life and death"
Tracey Leigh Cook, Project Manager, South Wales Police
On the call centre floor, in management offices and even when you are offsite, detailed information about calls waiting, response times, staff updates, customers' feedback and performance metrics updates in real time via one sleek dashboard. Also, because the information is updated by the second, your call agents, team leaders, support staff, company managers and executives will know exactly what the business is doing at any given moment.
Optymyse is like having a 24/7 business supervisor, monitoring the entire operation and reporting directly to you with the information that really counts.
And with our display options, you are never overloaded with information that is not needed. You decide what is important, we'll make it happen.
---
Additional Information

Founded in 2001 SJS Solutions develop innovative, affordable, easy to deploy Digital Display Solutions suitable for call centes & contact centers, help & support desks, sales teams, operational areas, driver depots and logistic offices to name a few.
Our range of solutions are the result of over 10 years working with and listening to customers ranging from multi billion dollar health care enterprises to insurance & automotive companies with small teams of people striving to deliver the best service and call centre performance possible.
Our Optymyse range is compatible with 90% of all PBX technology including; Avaya, Cisco, ShoreTel and Unify, plus our free Application Programming Interface (API) allows organisations to capture data from any source and display the information on any device, sources include CRM, ERP, Salesforce, customer feedback, issue tracking and other software.
For additional information on SJS Solutions visit their Website or view their Company Profile