Salesforce Unveils Service for Apps – the Future of In-App Mobile Support. Powered by the Service Cloud, new Service for Apps allows every company to build multichannel customer service into mobile apps to deliver instant, contextual and connected support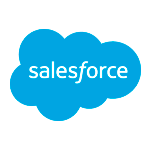 Salesforce, the Customer Success Platform and world's #1 CRM company, today announced Salesforce Service for Apps and the general availability of Salesforce SOS. With Salesforce Service for Apps, powered by the Service Cloud, any company can now easily embed multi-channel customer service — including live video chat with a customer service agent — directly into mobile apps, giving customers an instant, contextual and connected experience.
Today's mobile-centric world is becoming more and more fueled by the apps that live on smartphones and other connected devices. In fact, 88 percent of consumers' time spent on mobile is in apps—that's more time spent accessing the Internet on mobile apps than on desktops, or even watching television[1]. Yet, most companies fail to make mobile a part of the service experience. According to Gartner Research, 20 to 40 percent of customer interactions are happening on mobile devices and less than five percent of customer service is "One and Done" on a mobile device.[2] Today, companies need to connect with customers to provide the best possible service experiences or risk consumers switching to a competing product or service.
Introducing Service for Apps – the Future of In-App Support for the Mobile App Revolution
With the introduction of Service for Apps, Salesforce is accelerating the industry shift to mobile, in-app customer support. With Chat for Apps, Tap-to-Call for Apps, Knowledge for Apps, Cases for Apps and Salesforce SOS for Apps, now any company can instantly embed service right inside their mobile apps to deliver instant, personalized support and the fastest path to case resolution. Service for Apps includes:
– Chat for Apps: A customer in distress can instantly message an agent without leaving the app. The agent is also able to easily identify the customer for proper context to resolve a problem quickly. For example, a mobile gamer can chat with a support agent for real-time, personalized advice on a gaming technique, while the agent has the proper context to know which game or level the customer is inquiring about
– Tap-to-Call for Apps: With a single tap, customers can access live phone support from any mobile app for quick problem resolution. If a distressed traveler needs to inquire about a missed connection, a simple tap-to-call within an airline's mobile app connects them to an agent for real-time support without the need to provide personal information, flight numbers and other details. The support session seamlessly traverses from mobile app to phone call, removing the burden for the customer to get the agent up to speed.
– Knowledge for Apps: Customers can easily access knowledge articles and FAQs without leaving the app, and the best crowdsourced answers can easily be converted into knowledge articles. With Knowledge for Apps embedded into a mobile app, a consumer working on a DIY kitchen faucet repair project at home can refer to frequently asked questions about similar projects provided directly within their hardware store's app.
– Cases for Apps: Within a mobile app, customers can quickly create and monitor cases, use the camera and location to provide additional details and receive a notification when the case is resolved. At the same time, agents can view and manage cases from anywhere or easily escalate cases to subject matter experts for the fastest path to case resolution. For example, a citizen can use a city's 311 app to easily send a picture and the location of a broken sign or street pothole, which automatically generates a repair case so the city can resolve the issue.
– Salesforce SOS for Apps: Similar to the Amazon Mayday button, Salesforce SOS provides live, personalized and interactive video support, on-screen guided assistance and screen-sharing with an agent. With the Salesforce SOS API, any company can embed service for anytime, anywhere access to instant customer service within any mobile app. With one touch of the SOS button, a field service technician can use the live video feature to summon an expert back at the office for side-by-side guided assistance with an onsite repair.
Salesforce is also announcing Desk.com for Apps, a new SDK powered by Desk.com, the all-in-one customer support app that helps smaller businesses (SMBs) deliver fast, exceptional customer service. With Desk.com for Apps, SMBs can embed support into their mobile apps. With the ability to include Knowledge and Cases into native iOS and Android apps, smaller businesses can deliver instant access to in-app support for mobile customers.
Salesforce Service Cloud Intelligent Routing Engine Helps Companies Exceed the Expectations of the Connected Customer
Service for Apps builds on a series of Service Cloud innovations including the Intelligent Routing Engine, which was launched earlier this year to help companies offer omni-channel support. With the Intelligent Routing Engine, cases are automatically routed to agents who specialize in handling cases of a particular type or complexity across every channel, whether it is phone, messaging, social, email or another method of communication. Cases are also routed to agents who have prior experience with that case or customer, so that a customer who calls one week and tweets the next is routed to the same agent. Intelligent Routing Engine automatically understands each agent's capacity to take on new cases and automatically manages workloads across service teams.
Industry-Defining Companies Deliver Instant Customer Service with Service Cloud
Service Cloud, the world's #1 customer service app, enables companies to transform their support organizations and deliver exceptional customer service experiences. Industry-defining companies like Capital One, Intuit and Eurostar are leveraging the Service Cloud to connect with their customers in a whole new way. Some companies that have deployed Service Cloud have seen an average of 48 percent faster case resolution, 45 percent decrease in support costs, an average of 47 percent increase in agent productivity and an average of 45 percent increase in customer satisfaction, according to a recent third-party research report sponsored by Salesforce.[3]
[1] Comscore, The U.S. Mobile App Report, August 2014
2Michael Maoz, Gartner Customer Strategies & Technologies Summit. London, UK. June 10-11, 2015
3 Source: Salesforce Customer Relationship Survey conducted March-April 2015, by an independent third-party, Confirmit Inc., on 4,600+ customers randomly selected. Response sizes per question vary.