Sabio wins two major awards at Verint EMEA Partner Summit 2016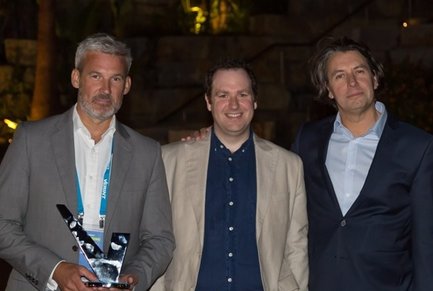 Sabio recognised as Verint Partner of the Year and Support Partner of the Year 2016
At Verint's EMEA Partner Summit in Portugal earlier this month, Sabio—a customer contact technology specialist—was awarded the prestigious 'Partner of the Year 2016' and 'Support Partner of the Year 2016' awards.
These dual honours recognise Sabio's achievements in supporting and helping customers achieve their business growth and revenue objectives. Sabio offers comprehensive Verint support and helps resolve complex customer issues directly from its UK-based Sabio Support Centre. Additionally, the company's in-house team of specialist customer engagement optimisation professionals, means that Sabio is able to bring in-depth experience to every customer scenario.
Craig Pumfrey, Head of Marketing at Sabio, commented,
"Winning Verint's two major EMEA partner awards – Partner of the Year and Support Partner of the Year – is a great accolade for Sabio, reflecting not only our impressive business performance over the last 12 months, but also the comprehensive services wrap that Sabio is able to provide to support Verint's customer engagement optimisation solutions,"
"Having worked with Verint's EMEA operation and its technology solutions for over 16 years now, Sabio operates as a trusted business partner. We look forward to building on our strong partnership, further investing in our Verint skills and capabilities, and continuing to provide our customers with an end-to-end resource for all their customer engagement optimisation requirements," Pumfrey added.
---


Photograph Caption:(L – R)Ken Hitchin (Director) and Daniel Stimpson (Head of WFO) from Sabio receive the 2016 Partner of the Year award from Nick Nonini, Managing Director EMEA at Verint.
For additional information about Sabio visit their Website or view their Company Profile