Digital customer engagement technology specialist Sabio has strengthened its Group Board structure with the appointments of Russell Sheldon as Chief Commercial Officer and Troels Henriksen as Chief Financial Officer.
Russell Sheldon joins Sabio with over 20 years' of general management and technology leadership experience, serving most recently as Executive Vice President of Operations & Technology at NGA Human Resources, the leading provider of global payroll and HR solutions.
Troels Henriksen brings over 25 years' senior financial management experience to Sabio, including as Chief Financial Officer at UK managed services provider and cloud integrator Adapt, and before that as CFO at Axell Wireless.
Sabio's Group Board consists of:
• Lee Shorten – Chairman
• Andy Roberts – Chief Executive Officer
• Russell Sheldon – Chief Commercial Officer
• Mark Betts – Chief Operating Officer
• Troels Henriksen – Chief Financial Officer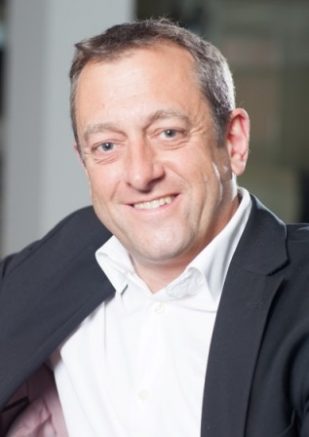 Sabio's Chief Executive Officer, Andy Roberts commented,
"With Sabio growing strongly both organically and through acquisitions such as our recent addition of the DatapointEurope business, it's essential that we have an experienced Group Board in place to support our ongoing expansion strategy,"
"Russell Sheldon has spent the last 10-15 years developing and growing high performance organisations, with a particular focus on applying transformative technologies to create successful digital business operations, while – as CFO – Troels Henriksen has an impressive background in terms of acquiring and integrating businesses.
"Both have a proven track record of success in building and shaping operational organisations to accelerate global reach and revenues – exactly complementing Sabio's global ambitions. Their appointments significantly strengthen the company's Group Board," continued Andy.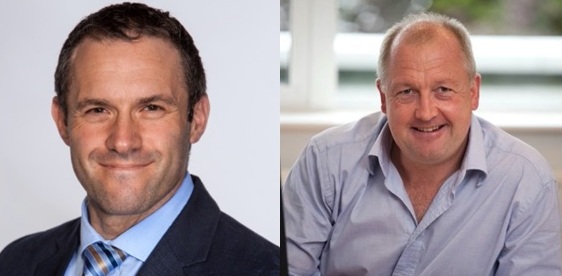 Russell Sheldon (Pictured Left) said,
"As a leader in customer experience solutions and services, Sabio operates in one of the most exciting digital transformation sectors, and it's a great opportunity for me to be joining the company as it enters the next key phase of its development,"
"With the right people and propositions in place, I know Sabio can become the default choice for organisations that are focused on making their customer experience brilliant."
Troels Henriksen (Pictured Right) added,
"Sabio has seen strong revenue growth over recent years, and I'm looking forward to joining the company as it enters its next key growth phase – expanding both internationally and in the UK,"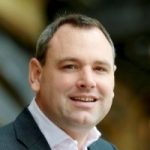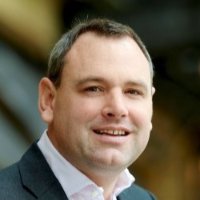 Simon Hitchcock, Partner at Lyceum Capital.
"Since our initial investment in the company Sabio has performed strongly, growing organically and also through major acquisitions such as its 2017 addition of DatapointEurope – one of Europe's leading contact centre technology providers,"
"Bringing Russell and Troels on board strengthens Sabio's Board structure, and we look forward to the company accelerating its global development as it focuses on delivering transformational customer experience technology and managed service solutions."
At NGA Human Resources Russell headed up delivery globally, including all HR & Payroll outsourcing, systems integration, application management and technology services, managing over 6,500 staff across NGA's 30+ global delivery locations. Prior to this, he served as NGA's CIO and headed the company's Systems Integration and Application Management business units. Before NGA he worked in a number of leadership roles for Aon Hewitt, including as VP of the company's Asia-Pacific and European Global Business Services & Technology activities, and also as VP of Consulting Operations. Russell also spent four years with PwC, and was CIO for the Business Process Outsourcing business.
Troels brings in-depth experience to Sabio as an experienced CFO in both private equity-backed and corporate entities. At Adapt he helped the company grow significantly, while at Axell Wireless – where he spent five years as CFO – he supported the company through a merger and subsequent disposal. He began his career at PwC and holds an MBA from INSEAD.
---
Additional Information

Sabio is a leading customer experience managed service technology provider, with the proven international reach and ability to deliver transformational digital customer experience technology and managed service solutions to major organisations worldwide.
Partnering with world-class technology leaders, Sabio helps organisations to create seamless customer journeys, and works with over 250 enterprise customers worldwide, including The AA, AXA Assistance, BGL, Sainsbury's Argos, BNP Paribas, Carlson Wagonlit, Computacenter, DHL, HomeServe, Leeds City Council, Liverpool Victoria, Office Depot, Telefonica and Yorkshire Building Society to deliver excellent customer experiences.
For additional information ojn Sabio visit their Website or view their Company Profile