Sabio Selected by WestconGroup for Partner Award; Leading customer contact technology specialist recognised for second successive year of 40% growth in sales of Avaya UC&C solutions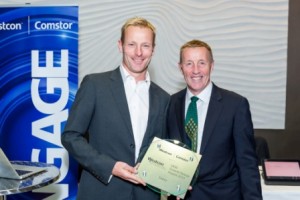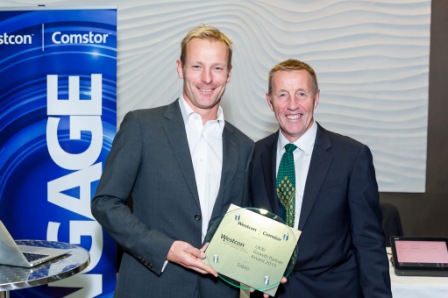 Sabio, the leading customer contact technology specialist, has won WestconGroup's 2015 UK & Ireland Growth partner award following an impressive 40% growth in sales of Avaya Unified Communications and Collaboration Solutions through WestconGroup distribution. Sabio received the award at WestconGroup's recent ENGAGE2015 partner technology summit.
WestconGroup is Avaya's number one distributor across EMEA. This latest award builds on Sabio's success last year, when the company was recognised for exceptional sales performance based on business won during WestconGroup's 2013-2014 financial year.
"Over the last two years, Sabio has grown its provision of Avaya solutions through Westcon distribution by an impressive 88%, while at the same time continuing to innovate – particularly in key sectors such as the midmarket," commented Garry Boon, General Manager for WestconGroup UK Unified Communication and Collaboration Solutions.
"Sabio's success is a result not only of strong growth in its Avaya enterprise business, but also through a commitment to innovation – with sales of its impressive Sabio OnDemand hosted solution based on Avaya's midmarket portfolio already achieving sales of over $1m in just six months since bringing their new product to market."
"It's great for Sabio to be recognised as WestconGroup's 2015 UK & Ireland Growth Partner, with our 2014-15 growth of 40% building on last year's impressive 48% figure – almost doubling our Avaya distribution business over the last 24 months," added Sabio Director Andy Roberts.
"This award also recognises Sabio's commitment to growing not just our traditional Avaya enterprise business, but also innovating in the midmarket sector, where we were able to design, build and bring to market our hosted Avaya-based Sabio OnDemand solution in under six months. We look forward to building on this success with WestconGroup, as we target further growth from our long-established Avaya relationship."
With its Sabio OnDemand powered by Avaya offering, Sabio is appealing directly to the growing number of midmarket organisations that demand all the benefits and performance of an Avaya Customer Engagement Solution, but also require the flexibility of a cloud-enabled approach that's backed by a proven Avaya specialist. Sabio OnDemand combines core IP Office and Avaya Contact Centre Select technologies to support up to 250 agents with the kind of rich multi-channel contact centre functionality that today's customer engagement programmes increasingly demand.
---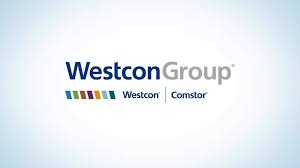 WestconGroup Inc. is a value-added distributor of category-leading security, unified communications and collaboration, network infrastructure and data centre solutions with a global network of specialty resellers. The company goes to market under the Westcon and Comstor brands. WestconGroup's teams are located in 70+ countries around the globe, create unique programs and provide exceptional support to grow the business of its global partners. Strong relationships enable partners to receive support tailored to their needs. From global logistics and customised financing solutions to pre-sales, technical and engineering assistance, the company works with partners to respond with agility and speed to changing market conditions so they can achieve the fastest time to revenue.
For additional information visit the WestconGroup Website

Sabio, winner of the 2015 Avaya Technical Excellence Award, is a customer contact technology specialist focused on delivering exceptional customer service strategies and solutions, partnering with leading organisations such as Avaya, Nuance and Verint. Sabio offers business consulting, systems integration and managed services working with many major organisations across the UK including Argos, Brewin Dolphin, Business Stream, Eurostar, Leeds City Council, Office Depot, Unibet, Yorkshire Building Society and multi-award winning Lebara Mobile.
For additional information visit the Sabio Website or view their Company Profile
Photograph Caption:
Sabio Managing Director Seb Henkes and Garry Boon General Manager Westcon Group