RSVP Media Response Ltd opened their Manchester branch in October, and is experiencing a fantastic welcome in the North.
The unique contact centre business stands alone due to the fact of only employing outstanding creative freelancers to staff and manage campaigns. Whilst already offering these actors flexibility to pursue their stage dreams, RSVP Manchester will now also be actively finding them work in the performing world. It's in-house actors agency, called RSVP Artists, will launch on Monday 28th November.
Hiten Patel, Director RSVP Manchester says:
"We're thrilled to be launching RSVP Artists here in Manchester.As a company run by actors for actors it makes perfect sense to offer our employees an in- house agency. We have some very talented actors in our Manchester team. They do an exceptional job on the phone and they're excited about being represented by RSVP Artists and being put forward for roles for TV, radio,& on stage.
We are equally delighted to be able to offer the world of TV, radio, film and theatre their choice of hugely talented creatives here in Manchester. Auditions and castings take place daily here in Media City so we are perfectly located. I still maintain that we are the only company in the UK actively trying to find our staff work that takes them away from us!"
RSVP has been employing actors for the past 28 years in its Docklands office in London and the unique company is going to from strength to strength.The secret to success is the creatives who constantly use their acting knowledge and natural talent whilst on the phones, speaking to people from all walks of life on behalf of RSVP's clients, handling holiday, wine, food, and magazine accounts. The Northern branch is already attracting additional clients.
RSVP has a reciprocal arrangement with their actors. They fully understand that staff want to pursue their dream of becoming actors, so they actively supportall employees, allowing the talented agents time off, at the drop of a hat, to attend auditions, castings or to record self-tapes.
Once staff complete an induction at RSVP Manchester they are given access to representation by RSVP Artists, and will be represented in exactly the same way asany other commercial agency, with a named agent responsible for supporting each artist in their chosen career. From submissions for auditions to advice surgeries, RSVP Artists will support employees at every stage of their career development. It's yet another benefit of working at RSVP, including reduced costs for headshots, reduced hairdressing and beauty treatments, free rehearsal spaces etc.
---
Additional Information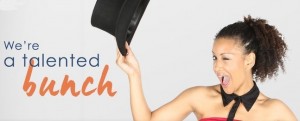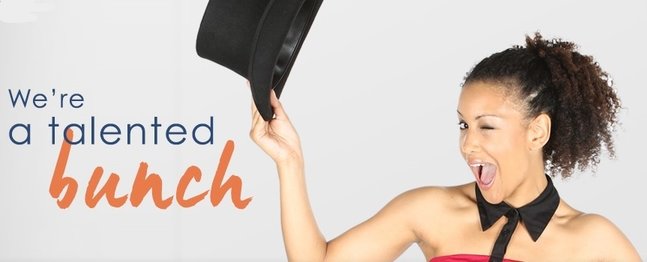 RSVP Artists will offer a wide range of eclectic talent in Manchester, including actors, dancers, and singers. Those on the books include recent graduates from drama school right through to seasoned professionals who have worked in TV, film and radio. Over the next year RSVP Artists will represent 150 creatives.
For additional information on- RSVP Artists visit their Website – RSVP Media Response Ltd visit their Website