Privately owned outsource contact centre celebrates its 12th birthday and organises a charity football match at the Stadium of Light.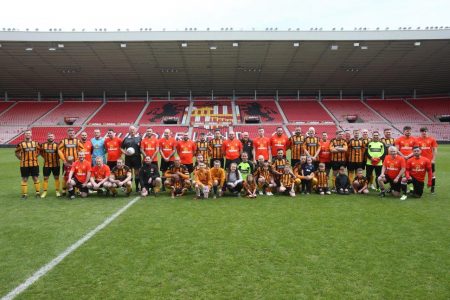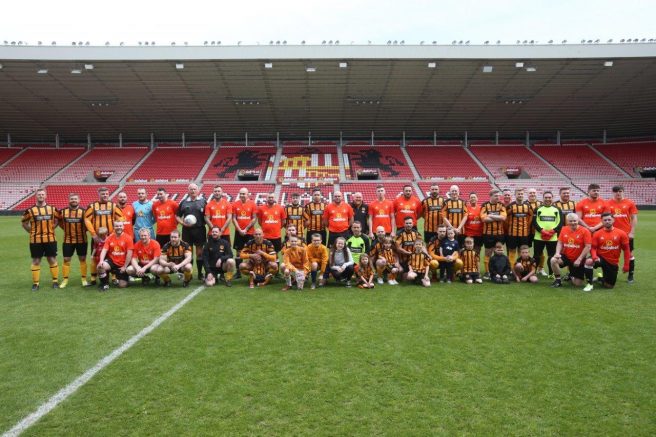 ResQ the privately owned call centre business based in Hull and Seaham is celebrating its twelfth birthday. To celebrate the business organised an ice cream van to be at both sites for the afternoon so that everyone in the business could celebrate with an ice cream and that is a lot of ice cream with just under 900 staff!
ResQ opened its doors in Hull's Carr Lane in 2006 with 12 Agents. As the business has grown, it has moved to a number of different offices and most recently taken up residence in Comet's old head office at Criterion House in Hull's Town centre in 2013. The business expanded next door into George House in 2016.
Criterion House has had a full makeover and is now a bright space adorned with graphics and a strong brand identity. In 2016 due to expansion, ResQ opened its second site in Seaham in Spectrum's Business Park with a stunning sea view and the same strong branding treatment as Hull.
At the back end of 2017 ResQ achieved the prestigious accolade 'One to Watch from Best Companies for 2018 which recognises ResQ's good culture of staff engagement.
ResQ's clients include many well-known brands, predominantly in the telecoms and utilities sectors and it is planning for further growth in both centres as its reputation for being one of the best in the industry is growing.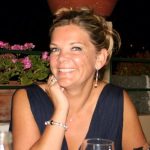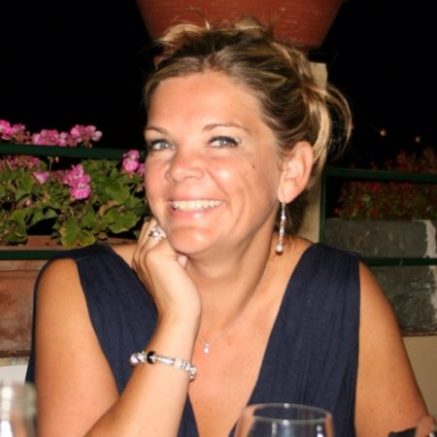 Gill Marchbank one of the company's three owners and Chief Operations Officer commented:
"All our staff are key to our success and given we represent some of the UK's major brands it is essential that people want to come to work and enjoy being here.
We really try to show our employees how valuable they are by creating a fun place to work with realistic targets and events outside of work that involve family and friends.
We have created a fun and vibrant office, with an onsite canteen and a gym and we really do think it is a great place to come to work. We work hard to reward and motivate our people, for example, everyone's work anniversary is recognised with a card and a cupcake and we give everyone their birthday off as an extra day of annual leave. Our staff really appreciate these little touches and along with a really supportive environment it is what we think makes working at ResQ a great place to be."
On Saturday 12 May, ResQ staged a charity football match at Sunderland AFC's Stadium of Light.
ResQ has always been a strong advocate and supporter of local charities raising tens of thousands of pounds over the years and this year saw ResQ choose two charities to focus its main efforts on, Health Stars in Hull who are working with CAMHS on a new in-patient unit in the city, and the Bradley Lowery Foundation in Seaham.
The latest activity that ResQ has organised is a charity football match between its two call centres, Hull V Seaham.
Each centre took a squad of 18 players to the ground where the two teams battled it out over 90 minutes to decide the winning centre.
To raise money, all players paid a minimum of £25 and some even arranged sponsorship from clients, friends and family.
The game ended with 4 – 1 score to Hull after ResQ's Head of Finance Paul Anderson refereed the game handing out 1 yellow card to a Seaham player.
Between the two centres, £7,000 has been raised so far and we hope to hit the £10,000 mark by the end of the month. We are looking forward to presenting the cheques to both charities in the next few weeks.
---
Additional Information
For additional information on ResQ visit their Website