RESPONSE shortlisted for CCA Excellence Awards 2014 in the following categories:
Best Outsourcing Partnership – Hiscox
Professional of the Year Agent – Kirsten Tipping, ScottishPower
The Hiscox team will be looking to repeat last years' success at the CCA awards when they won the B2B Contact Centre Team of the year, whilst the short-listing for Kirsten recognises the tremendous work that she has delivered working within the ScottishPower Pre-payment team.
CCA Excellence Awards programme is designed to recognise achievements of individuals and organisations committed to delivering outstanding customer service. The Awards is the most respected and sought-after programme, unique through its peer group judging process. The judging panel includes professionals from all sectors, and senior executives with wide-ranging experience in customer contact centres.

Brian Bannatyne, Managing Director, RESPONSE said
"We are extremely proud to be short-listed for another 2 awards at the CCA; our 6th in the last 3 years. Not only is it great to see our long standing and successful partnership with Hiscox recognised once again; we are also delighted to see the achievements of one of our exceptional people – Kirsten Tipping – highlighted in this way.
The CCA Excellence awards represent the very best of the customer contact industry. To see our people receive such coveted recognition gives us a huge amount of satisfaction; whilst also being testament to the outstanding level of talent that we have here in our business."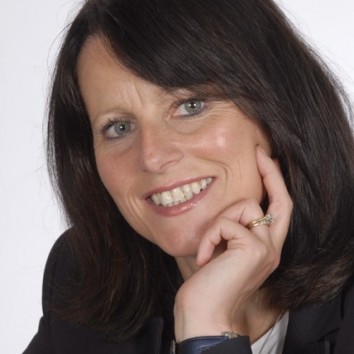 Anne Marie Forsyth, Chief Executive, CCA said,
"Delivering high standards of customer service in today's fast-paced world with ever increasing consumer expectations is no mean feat. It's more important than ever to recognise the efforts of individuals and teams dedicated to going the extra mile to deliver for customers and these Awards are designed to do just that.
"Our judging process is extremely rigorous and the Awards are very hotly-contested so being shortlisted is a significant achievement in itself. We hope to see everyone for a very special evening of celebration at which their achievements will be publicly recognised and rewarded."
The Awards winners will be announced on the evening of 26th November 2014 at CCA's Gala Dinner & Excellence Awards Ceremony, being held at National Museum of Scotland, Edinburgh.
Members and non-members were invited to submit for the awards programme. All judges are appointed following a rigorous application process demonstrating their experience and capability to judge the submissions. Only judges who operate or work in customer contact centres are appointed. This innovative, independent judging process allows the awards programme to be a credible recognition of professionalism and achievement by fellow customer contact professionals.