Redwood Technologies Group listed in the 2020 Southern Tech 100
Bracknell-based pioneer in cloud customer experience technology, Redwood Technologies Group, has been included in the 2020 Southern Tech 100 listing.
The Southern Tech 100 is run by The Business Magazine, and highlights the top private IT and telecoms companies in the Thames Valley region. Companies are ranked according to turnover, and with a total annual revenue of £31.3m in 2018, Redwood Technologies Group is listed as number 35.
The Group's success in the technology industry is thanks to their award-winning cloud communications platform, storm®. storm is the world's largest and most versatile contact centre solution, delivering true blended omni-channel routing, intelligent automation, unrivalled scalability and rich integration to hundreds of third-party systems.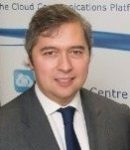 Martin Taylor, Co-founder and Director of Redwood Technologies Group, commented:
"The Group is delighted to be recognised amongst some of Thames Valley's top businesses."
"Fruitful partnerships with the likes of Vodafone and Verint, alongside the organic growth has enabled us to scale rapidly, and we look forward to continued expansion in 2020."
---
Additional Information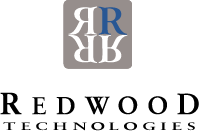 Leaders in large-scale cloud communications, Redwood Technologies Group, comprising Redwood Technologies, Content Guru and Weston Digital Technologies operating companies, supplies mission critical Customer Engagement and Experience solutions for hundreds of large organisations in multiple countries. The largest privately-owned provider of contact centre solutions, Redwood Technologies Group has been listed as the 9th best performing mid-market technology company by independent technology sector research provider, Megabuyte, in their current Megabuyte50 private company scorecard rankings.
The Group's cloud-first platform, storm®, offers virtually limitless scalability, unmatched integration capabilities and industry-leading AI. Redwood Technologies Group ensures contact centres meet the needs of every customer, seamlessly. storm is used by hundreds of organisations across Europe, the US and Asia-Pac, in sectors ranging from finance and government through to travel and utilities. Customers relying on storm for mission-critical services include NHS 111, UK Power Networks, G4S, Serco and Rail Delivery Group.
For additional information on Redwood Technologies visit their Website