Having raised a staggering £78million from its last Red Nose Day, organisers are hoping this year's event on Friday 24th March will prove to be even more successful in raising funds to help people who are living tough lives across the UK and Africa.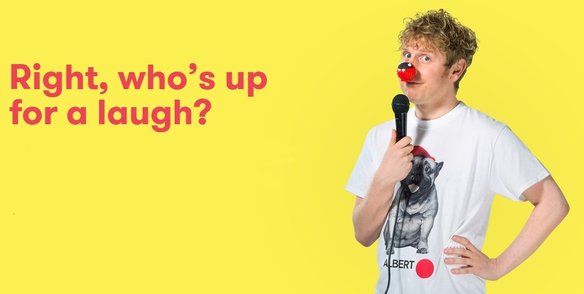 A Call Centre set in the heart of the Scottish Highlands will be playing its part in helping to make the year's most entertaining and popular fund-raising initiative another success story for Comic Relief.
Call Centres play a massive part in the success of both Red Nose Day and Sport Relief, taking many thousands of donations as well as completing their own fundraising projects. In 2015 over 146 call centres supported Red Nose Day helping to raise cash to give extremely vulnerable and disadvantaged people a helping hand to turn their lives around.
This year, the NSL Call Centre in Dingwall is the furthest north of all participating centres and will, once again, be playing an important role with operators manning 50 dedicated lines for the duration of the 4½ hour live evening TV broadcast. No fewer than 65 volunteers will be on hand to handle an expected call volume in excess of over 250 calls an hour and provide refreshments and cover for colleagues.
"We know from previous years that careful preparation is vital and that it will be a very busy evening," says Kirsty Rudynski, Quality Officer at NSL Dingwall.
"But, invariably, callers are in good spirits thanks to the fun on the TV, and every member of the team enjoys playing their part in such an important fund-raising exercise  which is why we have so many volunteers taking part throughout the evening. And, of course, we'll also be fund raising ourselves through raffles, competitions, bake and bottle stalls and other activities. We can't wait for the fun to begin and will soon be contacting pupils at local primary schools and local brownie packs to help us design our fundraising posters and to make some decorations for us!"
Since 1985, Comic Relief has raised over £1 billion. That money has helped, and is helping, people living incredibly tough lives, both at home in the UK and across the world. Once again, this year's Red Nose Day will feature a fantastic night of TV on the BBC, with comedy and entertainment to inspire the nation to give
generously.
---
Additional Information
For additional information on NSL visit their Website
For additional information on Red Nose Day visit their Website