Homeserve tops £100,000 donations for Red Nose Day 2015!
HomeServe collects giant donation pot for Red Nose Day charity spectacular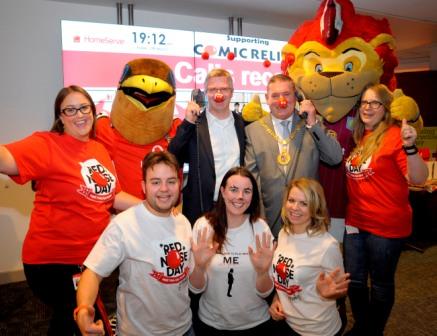 HomeServe's contact centre volunteers collected a giant donation pot of £104,785 for the Red Nose Day spectacular this year.
More than 250 call takers staffed phones until the early hours and took more than 3,500 calls from generous Brits for the charity appeal.
Call takers were treated to visit from the Mayor and Mayoress of Walsall, as well as a host of events and activities.
HomeServe CEO Martin Bennett, who also collected donations with the 250 strong team, said,
"For the 11th year, HomeServe was incredibly proud to play its part",
"It is amazing how the UK rallies behind causes that can truly make an impact – and Red Nose Day is certainly a cause that has the power to improve the lives of so many people in the UK and across Africa."
---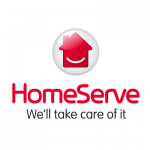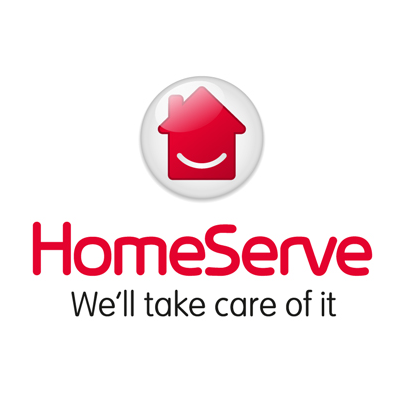 Photograph Caption: HomeServe CEO Martin Bennett and some of the company's contact centre volunteers are joined by the Mayor of Walsall, Cllr Peter Smith, and the mascots of HomeServe's football club partners, Swifty of Walsall FC and Hercules of Aston Villa FC.
HomeServe is a national home assistance company providing plumbing, drainage, electrics and heating maintenance and repair services through its own network of directly employed and sub-contracting specialist engineers. Around two million people in the UK have placed their trust in HomeServe and turn to us when it comes to fixing, maintaining and looking after their home.
For additional information on Homeserve Click Here or to make a donation to Red Nose Day 2015 Click Here