Introducing Puzzel's Dashboard & Real-time Reporting
Puzzel Dashboard – a new way to monitor your contact centre performance and drive customer satisfaction.
Contact centres produce a wealth of data every day – from traffic to handling times, abandon rates and customer satisfaction. And it's the job of contact centre managers and supervisors to analyse this data and use it to improve performance.
The trouble is, the average omnichannel contact centre now uses multiple systems and tools to handle customer enquiries. That means leaders have to spend a lot of time gathering data from different sources and converting it into a readable, visual format before they can get stuck into the analysis. This slows down the decision-making process and stops customer service teams from being able to react to trends in real-time.
That's why we're excited to introduce Puzzel Dashboard.
What is Puzzel Dashboard?
Puzzel Dashboard enables you to gather and visualise all your most important real-time contact centre performance metrics in one place.
Under the new 'Dashboard' tab in your Puzzel Administration Portal, you can now build your own dashboards incorporating any of the traffic, queue and agent performance data available within your solution. The dashboards are fully customisable, with a widget-based design that lets you drag and drop, arrange, resize and display data components however you wish.
Puzzel Dashboard features at a glance
– Build custom dashboards: Select and visualise any real-time traffic, queue or agent performance data available within your Puzzel Contact Centre solution.
– Customise the layout: Choose the right type of visualisation, size and position for each data component to tell a clear and powerful data story.
– Edit your widgets: Use our step-by-step Widget Editor to configure and edit each data component, including its visual appearance.
– Manage your dashboards: Create, save and delete dashboards or widgets with confidence, with notifications of performed actions.
Future plans for Dashboard
This is just the beginning for Puzzel Dashboard. Next, we plan to expand the amount of data that you can select and visualise on your boards. We'll also be adding new user interface (UI) elements to expand your configuration options.
You can learn more about Puzzel Dashboard and our future plans here.

What else is new to Puzzel?
This week we also launched a new 'What's New' page on our website to keep you up-to-date with our latest innovations. Here you can find descriptions and screenshots of our newest products and features, including Dashboard, Digital Engagement and Live Share.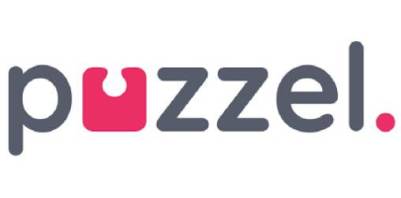 Puzzel is the leading European provider of cloud contact centre solutions. Every day, more than 1,100 organisations across 40 countries use our software to deliver smart customer experiences, blending the powers of people and technology to serve customers efficiently, effectively and with empathy. The Puzzel Platform enables organisations to create rich journeys for their customers, with a mix of live and self-service experiences that give people the freedom to choose when, where and how they get help. Artificial intelligence is harnessed at every touchpoint to automate tasks, provide insight, and personalise service and support. Puzzel also includes a suite of productivity and planning tools to empower managers and agents to reach their goals and continuously improve performance. With 20+ years of experience in the industry, Puzzel is the CCaaS provider organisations trust when every moment matters.
For additional information on Puzzel view their Company Profile