Intelecom Group AS has launched a new application on the Salesforce AppExchange to allow a seamless integration with its flagship multichannel cloud contact centre solution, Connect.
With immediate effect, the Intelecom App can be downloaded from Salesforce's AppExchange, the marketplace for cloud computing web applications built specifically for the Salesforce.com community.
T

he latest CRM functionality within Connect is designed to deliver a faster, highly personalised and relevant service by providing contact centre agents with a single view of the customer directly from the Intelecom Connect App. Integration is managed completely in the cloud meaning there is no requirement for on-premise services or equipment. Agents have immediate access to Salesforce CRM via Connect simply by logging into the end-to-end cloud contact solution using any device via any operating system and from any location.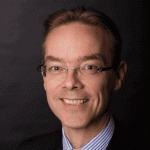 Klaas van der Leest, Managing Director, Intelecom UK Ltd said,
"An efficient CRM system lies at the very heart of many organisations and linking it to the contact centre is critical to streamlining operations, agent productivity and delivering a seamless customer experience across multiple channels. The new Intelecom Connect App helps organisations unleash the power of Salesforce and Connect to maximise efficiency. It underlines Intelecom's commitment to continual product development and reflects the strength of our long-standing partnership with one of the world's leading providers of CRM solutions."
The new Intelecom Connect App allows contact centre agents to receive multiple enquiries from various media channels and manage them without switching between applications. Dynamic presence information gives agents complete visibility of queuing activity including customer records for those waiting. In addition agents have the ability to see, in real-time, which colleagues are available and transfer calls as necessary. They can also update their own availability status and look up contacts all from within the App.