PostFinance Cuts Authentication Times in Half at their contact centre with NICE Real Time Authentication
One of Switzerland's leading banks chose NICE Real Time Authentication (RTA) to take customer experience to the next level

NICE have announced that PostFinance, one of Switzerland's leading financial institutions and the largest payment service provider in Switzerland, chose NICE Real-Time Authentication (RTA) to help facilitate its move to become the number one among the digital banks in Switzerland.
PostFinance is leading the way in Switzerland as the first Swiss bank to integrate RTA, giving customers access to a new level of customer experience with completely seamless and secure authentication using voice biometrics that allows them to access their information from anywhere in a completely secure manner. This high level of security allows customers to feel at ease when they call PostFinance, knowing they are protected from fraud attempts.
PostFinance has reduced identification and authentication times of customers calling the contact centre by more than half and thus improves customer experience. This has led to a higher level of operational efficiency.
As a long-standing trusted partner and customer since 2011, PostFinance has relied on the security and effortless integration of NICE solutions to help them better serve their customers. NICE RTA is a holistic solution that authenticates the caller, calling from anywhere, and for any purpose, in a secure and effortless manner. RTA covers multiple channels and call types, including complex calls that are typical to contact centres, ensuring that customers are not exposed to identity theft or account takeover.

Besnik Shaqiri, Project Manager for Voice Recognition at PostFinance commented,
"We look forward to making authentication easier for our customers and working with NICE has been seamless. This was an effective, easy to implement solution that will help in serving our customers, making it easy for them to get the information they need and complete interactions effortlessly, securely and quickly.
The acceptance of RTA by our customers has been higher than we could have expected in just a few weeks since the launch, and they are excited to be part of a new era of technology in Swiss Banking."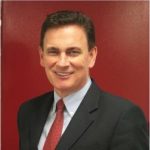 John O'Hara, President of NICE EMEA said,
"Together with Mobatime AG, our local Swiss partner and system integrator for this RTA project, we are proud to support a major Swiss Bank as it achieves its goals of offering services with less customer effort while at the same time supporting security and increasing contact centre efficiency.
NICE Real-Time Authentication provides PostFinance with the ability to maximize operational productivity, while saving their customers time. Continuing to be on the cutting edge of technology, PostFinance leads the way in the Swiss banking industry and is setting the standard for the contact with the customers. We are proud to be aligned with such a digital powerhouse."
---
Additional Information

NICE (Nasdaq: NICE) is the world's leading provider of both cloud and on-premises enterprise software solutions that empower organizations to make smarter decisions based on advanced analytics of structured and unstructured data. NICE helps organizations of all sizes deliver better customer service, ensure compliance, combat fraud and safeguard citizens. Over 25,000 organizations in more than 150 countries, including over 85 of the Fortune 100 companies, are using NICE solutions.
For more information on NICE visit their Website