The Call Centre Management Association (CCMA), the longest established association representing the contact centre industry in the UK, today announced that nominations for the 20th annual UK National Contact Centre Awards will open on 15th December 2014. Winning an award is the highest professional accolade that can be bestowed on an individual working in the contact centre industry today.
The 2015 awards are supported by the CCMA with categories including…
Call Centre Manager of the Year (over 100 seats)
Call Centre Manager of the Year (less than 100 seats)
Contact Centre Manager of the Year for an Outsourced Operation
Team Manager / Leader of the Year
Quality Manager of the Year
Customer Relations Manager of the Year
Customer Experience Champion
Social Media Manager of the Year
Call Centre Support Manager of the Year
Learning and Development Champion
Recruitment Champion of the Year
Every finalist is put through a comprehensive judging process, which includes a site visit and personal interview with the candidate, line manager and direct reports, ensuring only the very best receive the much sort after accolade. Previous 2014 winners of the awards include Air France, British Gas, BT, Capita, Conduit, Direct Line Group, DVLA, Harrow Council, Sykes Global and Tesco Bank.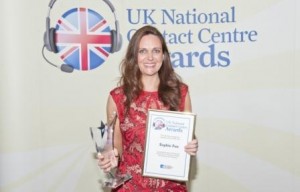 The 2014 winner of the Call Centre Manager of the Year (less than 100 seats), Sophie Fox, from British Gas comments: "I was delighted to be even nominated for the Call Centre Manager of the Year award, never mind actually winning it. It was a really proud moment for me individually, but even more so because I saw it as an opportunity to recognise the extraordinary things my team had achieved together in our Contact Centre in 2013/14. British Gas were recognised in a number of award categories on the night and it was so lovely to see our people being recognised amongst the best of the best in our industry!"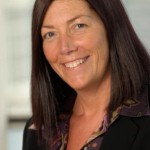 Chief Executive of the CCMA, Ann-Marie Stagg, comments: "The CCMA is proud of its long association with the UK National Contact Centre Awards. They are vital in recognising and rewarding individual excellence in our industry. We're delighted that so many previous winners have gone on to become important role models and ambassadors championing the contact centre profession."
The 2015 winners will be announced at a gala dinner in Central London on 20th May 2015.
For more information about the UK National Contact Centre Awards  Click Here