Noetica Responds to contact centre Growth in the North of England and Scotland by Expanding Durham Office and Opening Regional Training Centre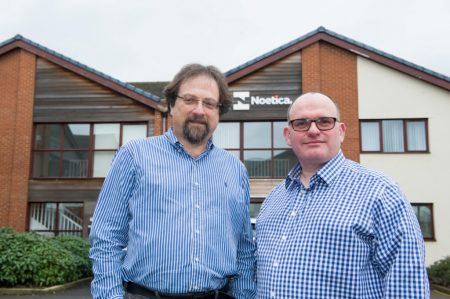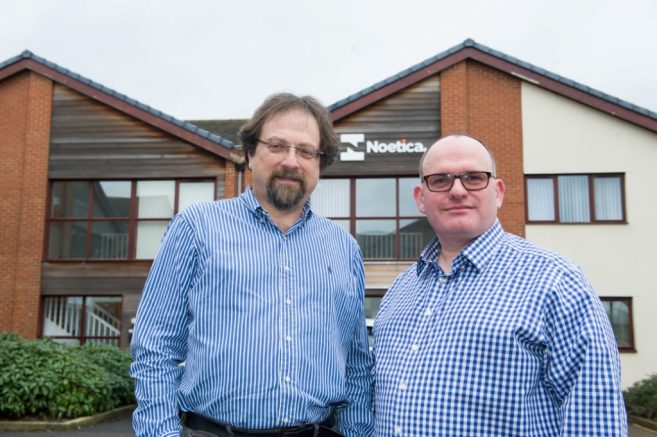 Noetica, a British company, developing software products for the global contact centre market, has responded to growing demand in the North of England and Scotland by doubling the size of its Durham office and opening a new regional training centre.
Noetica's Durham office houses an R&D team of senior software engineers as well as some of the company's technical support, infrastructure and client services functions.
The office supports a growing client-base of contact centres in the travel, insurance, telemarketing and contact centre outsourcing sectors.
In addition to increasing the size of the premises to meet the requirements of Noetica's team located in Durham, the office also boasts a new training centre, meeting room facilities and recreational area.
Managing Director at Noetica, Steven Brooks states:
"This latest phase of Noetica's expansion follows significant growth at our head-office at the Hop Exchange next to London's Borough Market.
Since we opened the Durham office in late 2016 we have seen an increase in demand from contact centre operations in the North, attracted not only by our products, solutions and expertise, but also by our presencet right on their doorstep."
He adds: "There is close collaboration between senior management, client services department and the research and development teams in London and Durham, ensuring we have a reach that extends across the UK."
---
Additional Information
Photograph Caption: (LtoR) Danny Singer, Founder & CEO Noetica with Steven Brooks, Managing Director at Noetica outside Noetica's Office and Training Centre

Established in February 1997, Noetica is a British, London based software company specialising in the development and delivery of customer contact systems.
For over 22 years Noetica has perfected a highly original set of contact centre productivity tools (Synthesys™), advanced outbound technology (SmartBound™) and a comprehensive telephony platform (NVP™). Noetica provides cost effective, high end contact centre productivity software. The company's product range, as refined over the many years of its history, has consistently remained at the forefront of innovation in the contact centre technology space. By combining the rich functionality of our comprehensive product offering Noetica is able to provide tailored solutions to suit any contact centre across industries.
For additional information on Noetica visit their Website or view their Company Profile