NICE Unveils Enhanced Strategic Planner, Unleashing the Power of AI Based Long-Term Planning in the contact centre
Cloud-based solution creates a new paradigm in Workforce Management and employee engagement, allowing contact centres to make smarter decisions that inspire long term success


NICE have introduced NICE Enhanced Strategic Planner (ESP), a cutting-edge offering designed to empower contact centres in making intelligent, accurate long-term workforce planning decisions that drive success. Powered by Artificial Intelligence (AI) and based in the cloud, NICE ESP is easy to use and delivers the comprehensive insights and tools contact centres need to precisely plan and predict capacity needs based on their organization's unique requirements. This advanced solution is an integral part of NICE's Workforce Management version 7.2 that includes enhancements enabling next generation planning, support for tens of thousands of rules and expanded cloud capabilities.
With the growing number of channels and agent skillsets that must be agile in today's contact centre, the impact of same day decisions on long-term performance has never been higher. Yet historically, strategic planning has been handled with complicated, manual spreadsheets. Thus, the full return on investment (ROI) that could be achieved with forward-looking planning has not been realized, even though the payoff from these investments is substantial. Research indicates companies that focus on the long-term outperformed their industry peers in most financial measures, with average revenue being 47 percent higher and earnings growth being 36 percent higher.
NICE Enhanced Strategic Planner (ESP) helps contact centres capitalize on the full potential of long-term strategic planning by intelligently predicting how anticipated or potential staffing scenarios will impact the ability to meet performance goals. This results in accuracy improvements of 6-10% on average over traditional means of forecasting long term requirements. The AI-driven solution considers a range of variables pertaining to their organization such as staff and channel needs as well as business parameters to make precise, customized predictions. Based in the cloud, the new solution remains current through continuous feature delivery to ensure contact centres have constant access to the latest features without costly and time-consuming delays.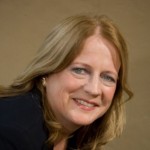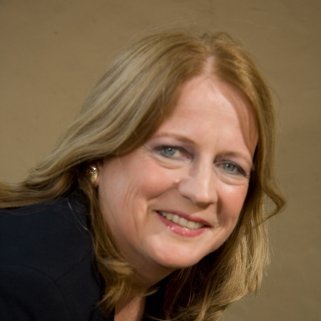 Nancy Jamison, Principal Analyst, Customer Contact at Frost & Sullivan, said,
"Although the benefits of long term planning have become clear, many contact centres still use manual methods and are disappointed with the results.
Contact centre are in dire need of an innovative planning solution that's easy to work with and can help them accurately foresee and plan workforce requirements and improve business results."
NICE ESP allows contact centres to control costs, develop better hiring plans and improve customer service with these advanced features:
– Dozens of advanced statistical models: Using AI to generate forecasts that adapt to historical data, NICE ESP enables accurate predictions that help solve future challenges.
– "What-if" planning: NICE ESP empowers contact centre managers to react faster to business changes and make the case for their specific hiring needs by predicting the potential impact of scenarios on the contact centre's unique workforce and performance metrics, such as a business acquisition or staffing changes.
– Multiple metric resolution: This solution enables solving for multiple metrics besides just full-time equivalents such as detailed shrinkage, service goals and average handle time.
– Tight integration with NICE Workforce Management: By integrating with NICE WFM, contact centres can convert a long term forecast to the current forecast with a single click, without having to re-enter information using manual processes.
– Available anywhere: With cloud deployment, secure cloud connectivity and maintenance and management by NICE, this solution ensures contact centre data is safely accessible anywhere on most devices and is always updated.
In addition to Enhanced Strategic Planner, NICE Workforce Management version 7.2 brings powerful enhancements that enable next generation planning, expanded cloud capability, usability and performance improvements, and enrichments to reduce pain points for customers concerning adjacent product and ACD integrations. This version also supports the Amazon Connect platform with both historical and real time integration.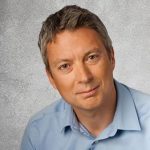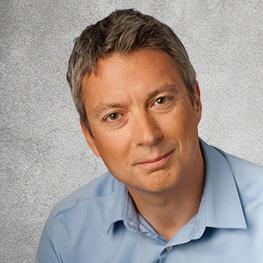 Barry Cooper, President, NICE Enterprise Group, said,
"With Enhanced Strategic Planner, NICE have brought yet another innovative offering to market that sets contact centres up to win and reiterates our leadership in this domain.
This powerful, easy to use solution helps contact centres to accurately predict future resource needs by identifying the impact of a resource plan on key metrics such as service levels, staffing levels and handle time. As a result, contact centres can achieve metrics more reliably, benefiting from the most optimal future resource plan.
A true cloud solution, NICE ESP is accessible anywhere and is always updated with the latest features. We're proud to continue making our innovative vision for WFM a reality via NICE ESP and WFM version 7.2."
our critical capabilities applied to real-world use cases demonstrates our customer-obsessed business vision and product strategy that is dedicated to helping customers achieve their business goals with NICE inContact CXone.
---
Additional Information


NICE is the world's leading provider of both cloud and on-premises enterprise software solutions that empower organizations to make smarter decisions based on advanced analytics of structured and unstructured data. NICE helps organizations of all sizes deliver better customer service, ensure compliance, combat fraud and safeguard citizens. Over 25,000 organizations in more than 150 countries, including over 85 of the Fortune 100 companies, are using NICE solutions.
For additional information on NICE visit their Website