NICE Introduces Contact Centre Video Recording to Help Drive an Innovative, Personalised, and Compelling Customer Experience
Recording capability can improve compliance, quality monitoring and coaching for customer service delivered via video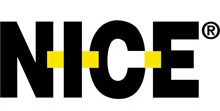 conferencing with contact centres
NICE Systems have announced the launch of its Contact Centre Video Recording solution, which helps organisations deliver an excellent customer experience by monitoring and enhancing the quality of service provided via video-enabled contact centres. The solution combines NICE's extensive real-time audio capture expertise with its experience in video surveillance for security.
This launch expands NICE's multi-channel offering for enterprises and addresses a growing market trend in video-based remote customer service. According to Gartner, real-time visual communications can provide a richer and more personalized experience in specific industries such as financial services, telecommunications and healthcare. In these verticals, video-enabled contact centres allow organisations to extend their geographic reach and agent availability without having to add customer service personnel.
NICE Video Recording enables organisations to continuously monitor agent performance, provide additional coaching as needed, and maintain a single standard of performance across the operation. Quality monitoring is applied to both audio and visual recordings, enabling organisations to better understand not only what was said during a customer interaction, but also what was implied through the body language of the agent and the customer. These visual cues may help discern the customer's satisfaction or dissatisfaction with the interaction or transaction. The integration of audio and video recording within a single platform lowers the total cost of ownership and simplifies upgrades and training.
This solution is supported by NICE Interaction Management, and it provides the customer with the capabilities for quality monitoring, training and evaluation, based upon:
Capturing and integrating both video and audio from a video conferencing call between a customer and agent
Providing a playback experience which features enhancements for better evaluation such as:
Side-by-side playback of agent and customer
Simultaneous playback of audio, video and images of the agent's screen
Isolation of the audio for playback and evaluation of either the agent or customer
"Companies are continuously enhancing their outreach to customers by seeking new channels through which they can better connect and personalize the customer experience," said Yochai Rozenblat, President of the NICE Customer Interactions Group. "NICE Video Recording is an innovative response to this market need. It helps ensure that companies are delivering the best possible service over multiple interaction channels by providing real-time audio and visual monitoring for quality and compliance purposes."