NICE inContact Receives Highest Scores in Both Western Europe and North America Use Cases in Gartner Contact Centre Report
NICE inContact continues to capitalize on CXone growth in Europe

NICE inContact have announced that it received the highest product scores across four of five use cases in the Gartner Critical Capabilities for Contact Centre as a Service1 report, including the highest scores in both geographic use cases, Western Europe and North America, and two application use cases, customer engagement center and agile contact center, for CXone. Gartner's report evaluates 12 unique critical capabilities within each use case.
The Gartner Critical Capabilities report states, "By 2022, contact centre as a service will be the preferred adoption model in 50% of contact centres, up from approximately 10% in 2019." NICE inContact continues to capitalise on CXone growth in Europe.
NICE inContact was named a Leader in the Gartner Magic Quadrant for Contact Centre as a Service, North America2 report, in which it achieved the highest and furthest overall position for ability to execute and completeness of vision. Further, NICE inContact achieved the furthest overall position for completeness of vision in the Gartner Magic Quadrant for Contact Centre as a Service, Western Europe3 report.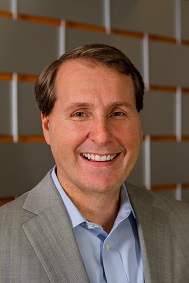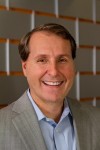 Paul Jarman, NICE inContact CEO said,
"Market momentum in Europe is with CXone, as more and more organizations choose our complete, unified, and intelligent cloud contact centre solution that powers them to deliver fast, easy and seamless digital-first omnichannel customer experiences,"
"NICE inContact is capitalizing in Europe and rapidly accelerating in-market execution. Our customer-obsessed vision and focus on the region are fueling significant growth."
NICE inContact has proven success with customers across a broad range of company sizes and verticals around the globe. CXone has hundreds of thousands of contact centre agents in the cloud in more than 100 countries. NICE inContact in-market execution teams support customer needs from presales to services to account management and ongoing support. NICE inContact CXsuccess customer services partners with contact center leaders at every step of their journey to help them achieve ongoing business value realisation.
Jarman continued, "We believe this recognition of our critical capabilities applied to real-world use cases, including Western Europe and North America, as well as recognition in both Gartner Magic Quadrant North America and Western Europe CCaaS reports, demonstrates our commitment to helping customers with their customer service digital transformation strategic initiatives while empowering them to achieve their business goals with CXone."
CXone delivers the world's most comprehensive digital-first omnichannel offering; end-to-end artificial intelligence capabilities that span the entire customer and agent support experience; broad customer relationship management (CRM) and Unified Communications as a Service (UCaaS) integrations; and over 100 pre-integrated partner offerings on the CXexchange marketplace. NICE inContact high availability AWS data centers in Germany give organizations regional access to a complete suite of cloud applications that serves local needs and enables organizations to comply with European GDPR data privacy regulations.



NICE inContact is the cloud contact centre software leader with the world's #1 cloud customer experience platform. NICE inContact CXone™ combines best-in-class Omnichannel Routing, Analytics, Workforce Optimization, Automation and Artificial Intelligence on an Open Cloud Foundation.
NICE inContact's solution empowers organizations to provide exceptional customer experiences by acting smarter and responding faster to consumer expectations. NICE inContact's DEVone developer program is an extensive partner ecosystem, providing applications from partner companies on the CXexchange marketplace that are designed to integrate with CXone.
For additional information on NICE inContact view their Company Profile