NICE inContact CXone Accelerates International Growth: Tripling Sales and Adding a Record Number of New Customers
Doubling in-region CXone resources to service a record number of new customers across all verticals, including government, healthcare, energy and utilities, and financial services
NICE inContact have announced accelerated international adoption of its digital-first CXone cloud contact centre platform, tripling sales in the past year and adding a record number of new international customers to the platform. With the increased global demand for CXone, NICE is doubling its local CXone sales and services resources across EMEA, APAC, and South America; launching new local cloud instances in multiple countries around the globe; and broadening its global security and compliance certifications. NICE inContact's global momentum is fueled by international investments, signaling the criticality of arming contact centers with an AI-infused cloud native platform that scales to fit the complex requirements of diverse global organizations. According to industry analysts, today, CXone is used by the most cloud contact centre agents in the industry in more than 100 countries.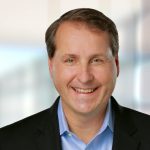 Paul Jarman, NICE inContact CEO, commented,
"Our innovative, cloud native platform, CXone, is experiencing great momentum with organizations worldwide,"
"We are focused on leveraging our digital-first approach and a globally distributed team of customer success experts to push customer service beyond the traditional contact centre environment regardless of location. It's imperative to keep global teams and customers connected, and we are committed to enable that in any industry or location around the globe as we expand our footprint in key industries, such as healthcare, financial services, government, energy and utilities."
Recent new CXone customers headquartered internationally include government agencies and healthcare providers as well as large telecommunications and utilities companies operating across Europe and Asia. In the past year, several large financial services firms in Canada, APAC and EMEA have selected CXone to move their contact centre operations to the cloud and to help them transform the customer experience they provide. Companies of all sizes in EMEA and APAC, as well as business process outsourcers, are now using CXone across retail, travel and hospitality, and manufacturing industries.
Jarman continued, "NICE inContact is driving innovation in the cloud contact centre industry across four key pillars – AI, digital engagement, self-service and agent-empowerment. We're bringing these innovations to organizations around the globe with customer success teams located in international locations and an enterprise-grade, global infrastructure that is needed for companies to confidently move contact centre operations to the cloud."
NICE inContact has doubled local in-region expertise for CXone sales and services to capitalize on the robust demand in Europe and APAC, as well as expanding partner relationships in all regions across 35 offices globally, including 11 in UK and Europe. Clients and partners have access to local teams that provide the full suite of onboarding, education, technical support, and professional services to successfully transform their customer service with CXone.
CXone delivers protection for critical company data and supports compliance with global security regulations and privacy standards. The NICE inContact Information Security Office has best practices in place for data privacy protection for General Data Protection Regulation (GDPR) and other legislation to protect personal data, as well as other certificates and standards such as FedRAMP in U.S., Cyber Essentials in UK, Information Security Registered Assessors Program (IRAP) in Australia, and many more.
Across the globe, NICE inContact CXone delivers high availability, elastic scalability, carrier-grade voice and connectivity services, and low latency through 17 global CXone cloud infrastructure sites that include platform services and voice points-of-presence (POPs). In addition to our established European sites in Frankfurt and Munich, we have expanded to UK locations in London and Manchester, and to Canadian locations in Montreal and Toronto. Other locations worldwide include Sydney and Melbourne in Australia, Osaka and Tokyo in Japan, and voice POPs in Sao Paulo, Rio de Janeiro and Singapore.
NICE inContact is rapidly expanding its well-established go-to-market partner network now with over 90 partners that include global carriers, unified communications (UCaaS), resellers, VARs, systems integrators, and certified implementation partners. For example, the company has forged a partnership with a global leader in digital transformation and other major partnerships with leading service providers that have enabled it to reach thousands of new customers across Europe. Recently, NICE inContact entered into a partnership with a telecommunications company in Canada, expanding access to NICE inContact CXone across North America.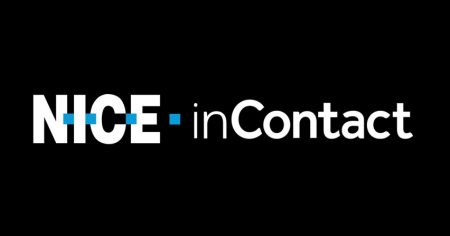 NICE inContact works with organizations of all sizes to create extraordinary and trustworthy customer experiences that create deeper brand loyalty and relationships that last. With NICE inContact CXoneTM, the industry's most complete cloud customer experience platform, we combine best-in-class Customer Analytics, Omnichannel Routing, Workforce Engagement, Automation and Artificial Intelligence, all on an Open Cloud Foundation to help any company transform every single customer interaction. See how our customer-centric expert services, innovative software, extensive ecosystem of valuable partnerships, and over a decade of global experience can help you transform every experience and customer relationship for lasting results. NICE inContact is recognized as a market leader by the leading industry analyst firms.
For additional information on NICE inContact view their Company Profile