NICE Cognitive Robotic Automation Platform Expands on Amazon Lex's Self-Service Capabilities by Transforming Chatbot Requests Into Real-Time Customer Fulfillment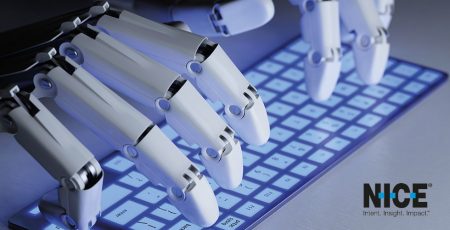 NICE Robotic Process Automation drives the instant resolution of complex customer requests, enabling Amazon Lex's chatbot to support 24/7 customer self-service requirements
NICE have announced that its Cognitive Robotic Automation Platform now allows Amazon Lex's conversational chatbot to fulfill more customer requests, including complex actions, in real-time. With the NICE Cognitive Automation Platform, Amazon Lex chatbot users now have the option to interact with service centers and obtain issue resolution at any time or place.
NICE's Cognitive Automation Platform is comprised of highly responsive robots designed to act on customer requests received from the Amazon Lex chatbot. With the ability to access and transact any kind of customer data from backend applications, NICE cognitive robots deliver rich and fully customized customer data to Amazon Lex chatbots in real-time, and process any backend transactions required as a result of the live interaction. This added functionality expands the customer self-service domain, enabling customers to independently act on more detailed and complex requirements. Requests such as opening a new bank account can now be performed immediately, at any place of convenience and without any initial human intervention, resulting in time and financial savings. For more information, please click here.
In addition to executing customer requests received from the Amazon Lex chatbot, NICE's cognitive robotic workforce seamlessly alerts a human to intervene in the event of a more complex customer request requiring the discretion or expertise of a human employee.
Amazon Lex is a service for building conversational interfaces into any application using voice and text. Amazon Lex provides the advanced deep learning functionalities of automatic speech recognition (ASR) for converting speech to text, and natural language understanding (NLU) to recognize the intent of the text, enabling users to build applications with highly engaging user experiences and lifelike conversational interactions. With Amazon Lex, the same deep learning technologies that power Amazon Alexa are now available to any developer, allowing users to quickly and easily build sophisticated, natural language, conversational bots ("chatbots").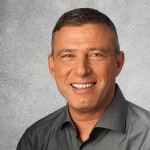 Miki Migdal, President of the NICE Enterprise Product group, said 
"We are pleased to collaborate with AWS on enabling their Amazon Lex chatbot to offer a new level of customer self-service. We believe that, in the midst of the next technological revolution in Artificial Intelligence, the role of humans will be more relevant and important than ever.
As such, our Cognitive Automation platform is designed to effortlessly handle a wide range of customer self-service requirements by seamlessly looping in humans as and when needed in real-time, thereby providing more value to customer interactions. We're sure this will support the market's need for cognitive solutions that enable intelligent and reliable customer self-service channels.
---
Additional Information


NICE is the worldwide leading provider of both cloud and on-premises enterprise software solutions that empower organizations to make smarter decisions based on advanced analytics of structured and unstructured data. NICE helps organizations of all sizes deliver better customer service, ensure compliance, combat fraud and safeguard citizens. Over 25,000 organizations in more than 150 countries, including over 85 of the Fortune 100 companies, are using NICE solutions.
For additional information on NICE inContact visit their Website