mplsystems have been positioned as a Visionary in the 2015 Gartner Magic Quadrant for Contact Centre as a Service (CCaaS), Western Europe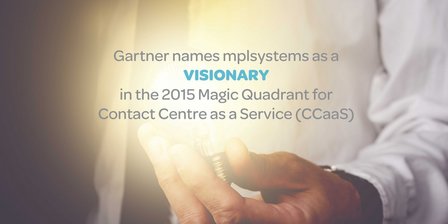 Multi-channel customer engagement specialists, mplsystems, announced today that they have been positioned as a Visionary furthest along the completeness of vision axis in this quadrant in Gartner's "Magic Quadrant for Contact Centre as a Service, Western Europe".
We believe being positioned as a visionary emphasises mplsystems unique contact centre offering and strong multichannel product and service capabilities. This news follows mplsystems' positioning in the Gartner Magic Quadrant for CRM Customer Engagement Centre in April 2015, meaning they are one of only two providers to be positioned on both Gartner Magic Quadrant's.
The CCaaS market is growing quickly and this is the first time Gartner have released a Magic Quadrant for CCaaS. "The CCaaS market in Western Europe is maturing such that IT leaders and customer service organisations have a range of competitive offers to consider in place of more traditional, premises-based contact centre infrastructure." 10 providers were positioned on the Magic Quadrant.
Steve Blood comments "Not only were some of the reported installations in the 1000s of seats but we found some incredibly strong scripting and workflow tools for deep application, business integration and automation. We are quite excited by some of the opportunities that CCaaS will offer organizations as service mature."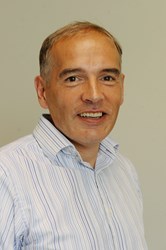 Paul White, CEO, mplsystems.
"We are extremely honoured to be recognized not only in Gartner's Magic Quadrant for CRM Customer Engagement Centre but now also as a visionary for Contact Centre as a Service, positioned the furthest for completeness of vision in the Visionaries quadrant. We feel this positioning provides validation of our unique capability to create true Omni Channel solutions bringing together CRM and multimedia into a single agent application."
"What makes mplsystems 'intelligent contact' really unique is our ability to offer not only great customer service applications but also to seamlessly incorporate self-service and field service technology as part of a truly end-to-end Omni-Channel solution."
The drivers of market demand in the CCaaS space are similar to those seen in other markets that are shifting to "as a service" delivery models such as the cost benefits of shifting from a capex purchase model to an opex purchase model and the rapid deployment times of a CCaaS over a more traditional premises-based deployment or upgrade.
Mplsystems' CCaaS solution, intelligentContact, is an Omni-Channel ACD solution providing blending, queueing and skills based routing for phone, email, chat, SMS, social, mobile and self-service channels. The core platform provides as standard: IVR, call recording, workflow, extensive workforce optimization, reporting and admin features, as well as various outbound dialling options. All communication channels are blended alongside CRM and customer service functionality in a configurable unified desktop solution to maximize efficiency of agents and ensure a fully joined up cross-channel experience.
---


Additional Information
To download the full report Click Here
For additional information on mplsystems visit their Website