Findel Education Resources – Keeping Agents Happy and the Contact Centre operation Running during Pandemic with the assistance of IPI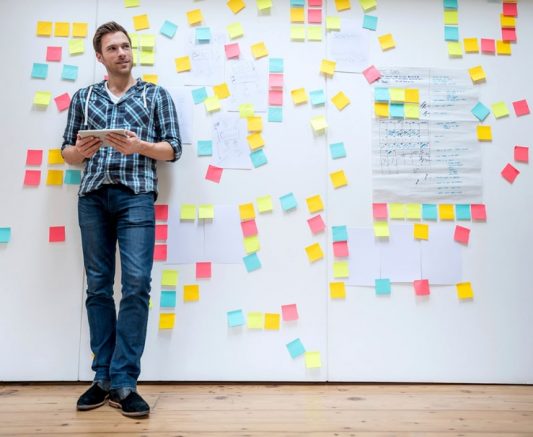 Customer Opportunity
When the COVID-19 pandemic hit, the needs of Findel Education's customers immediately changed as school and nursery closures meant there was a need to support distance learning and equip children, parents and teachers beyond the classroom. Even so, and despite additional strains on the business, Findel Education continued to fulfil orders and maintain next day deliveries.
Findel Education decided that there was an overwhelming need to adapt its operations to support key stakeholders, teams and customers and to bring opportunity for the business – this included supporting a greater volume of consumer orders which increased by almost 200%, and moving its contact centre team to 100% remote working so that they could continue to provide the exceptional standard of customer service they are recognised for.
How IPI Enabled it
Findel Education has been working with IPI since 2019, and prior to the pandemic, was already on track to move to a cloud-based contact centre – including a telephony platform from Avaya – that would support its plans for future growth. When the pandemic hit, however, it turned to IPI for guidance on how to adapt its contact centre operations even quicker to enable homeworking for its agents.
IPI suggested moving to the COVID business continuity solution available from Genesys – the Genesys Rapid Response offer, available via the Geneys Cloud. This was invaluable and meant that the entirety of Findel Education's contact centre was up-and-running from home again in a matter of days.
With a temporary homeworking solution now in place, IPI could continue working on the originally planned long-term cloud contact centre rollout – a solution that is hosted on the IPI Cloud. By early June 2020, agents had started using the new telephony system, especially critical during a peak period for placing orders for next academic year.
The services deployed included:
» AVAYA Contact Centre Select: Using the Avaya IP Office, ACCS provides a real-time, flexible and scalable telephony platform. The platform is specifically designed for SMEs and supports Findel Education's plans for future growth.
»  AVAYA Workforce Optimisation Select: This solution generates relevant and timely insights into the customer experience, and leverages this information to improve agent and team performance, as well as providing call recording, quality management and call monitoring.
»  Calabrio Workforce Management: This app supports adherence, scheduling, quality assurance, and enables the customer service team to more easily make changes such as requesting shift changes and book holidays – agility that is key to supporting homeworking.
A selection of IPI in-house products also formed part of the solution. These solutions were Show Me – a bespoke interactive wallboard display that gives agents access to real-time, meaningful data on KPIs and performance – and IPI's own Pause & Resume solution, to enable secure and compliant payments over the phone for homeworkers and customers.
Results
The long-term Avaya-based cloud solution went live in its entirety in early 2021. Thanks to both cloud solutions, Findel Education has been able to keep customer service operations running throughout the pandemic and during its acquisition, with phone lines closed for only a couple of days during the transition to remote work.
With homeworking up-and-running, Findel Education has also been able to proactively contact customers to keep them updated with progress of orders by utilising the new outbound campaign management functionality, critical in a time when supply chains have been adversely affected. It has also adopted a blended contact management approach across different work types to improve productivity and SLAs – something it was not able to do with its previous solution – and has seen a positive impact as a result.
Seeing an opportunity to capture new custom with enhanced trust and provable good reputation, Findel Education adopted Trustpilot, with a score to date of 4.8 and an 'Excellent' rating for Hope Education. Its NPS score has also remained consistently above 80 with many responses commenting on the customer service provided by the team.
From a team perspective, Findel Education has also seen the biggest improvement in aftercall time and has had its best employee voice results in a long time. Indeed, agents appreciated being able to move to homeworking so promptly and efficiently – supporting one of Findel Education's core values of 'we care' – and with the introduction of the WFM app, they have been able to balance their home and work life with more flexibility.
Going forward, Findel Education will continue to support a mix of home and office working as it continues its digital transformation journey alongside IPI.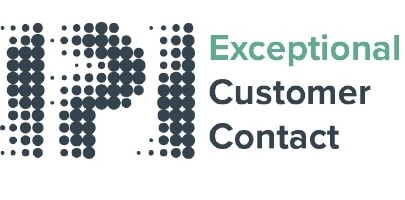 IPI is focused on creating intelligent contact centre solutions that deliver exceptional customer experiences. Founded in 2001, the company has more than 300 customers and support more than four million transactions and 55,000 agents every day.
IPI partners with the industry's leading vendors – including Avaya, Blue Prism, CX Company, Gamma, Microsoft, Teleopti, Verint and VMWare – to provide a complete suite of contact centre solutions, available in the cloud, on-premise, or as a managed service. These bespoke solutions cover every component of the contact centre – from call routing, unified communications, networking and security, right up to emerging technologies, such as AI chatbots and Robotic Process Automation. It also offers a range of professional services and devOps support, delivered by its highly accredited team of contact centre experts.
For additional information on IPI view their Company Profile