Amid mandated office returns, Jabra research reveals that choosing where you work from makes you happier
–  60% of employees prefer hybrid work but only 39% are working in such arrangements
–  Only 20% employees have full autonomy to choose where they work
– 57% are concerned their career would suffer if they didn't come into the office regularly
Employees with full autonomy to choose where they work are happier in their job, yet only one in five are currently able to do so. And though 60% of all employees prefer hybrid working, only 39% are able to flexibly split their time between the home and office.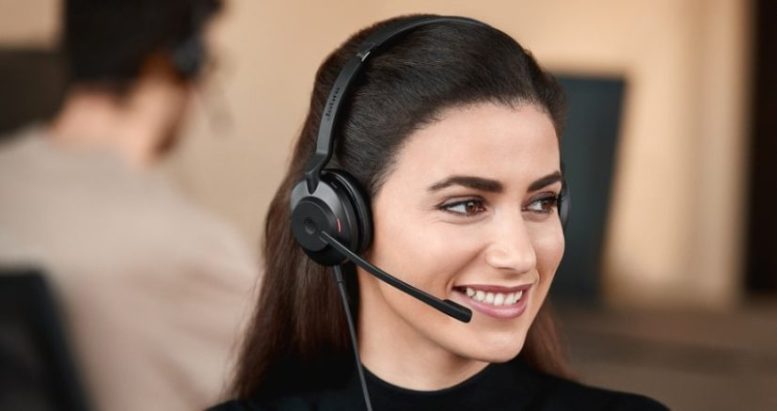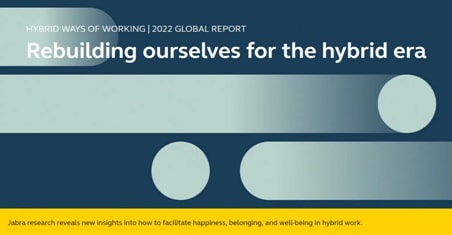 This is according to Jabra's 2022 edition of the Hybrid Ways of Working Global Report. Carried out amongst 2,800 knowledge workers across six countries worldwide, the report analyses employee sentiments and motivations around the physical workspace in this hybrid working era.
Employees say that being able to decide where and when they work positively impacts their wellbeing, happiness, and productivity levels. As hybrid working is driving the reconstruction of physical working spaces, employers need to rethink their overall working models to ensure effective collaboration and employee satisfaction.
Work from home (WFH) or work from office (WFO)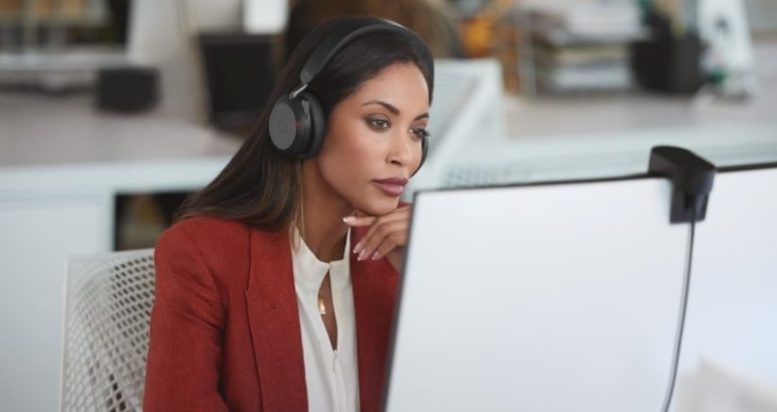 We are entering the next stage of the hybrid working journey and employees have seen that a vast majority of them still excel at their jobs regardless of where they are. At a time when several large companies are calling for a return to the office, many employees are calling for more power to determine their own work arrangement and decide if they want to WFH or WFO. The majority (53%) of employees who have full autonomy to choose where they work are currently working a hybrid workweek.
In addition, employees with full control over their work arrangement (where/when) unanimously report a higher work experience score (76%) than their medium (66%) and low autonomy (58%) counterparts. These differences are most apparent when it comes to feeling a sense of belonging, productivity, trust in leaders, work-life balance, and mental wellbeing. Globally, there is also a split in opinions across generations, as Gen Z and Millennials are more reluctant to work full time in the office, with only 19% preferring a full office week, compared to 26% of Gen X and 30% of Boomers.
Autonomy will be an essential part of improving employees' satisfaction and engagement at work and key to stabilising the foundational pillars of organisational culture and success.
Office redesigns must be about more than physical spaces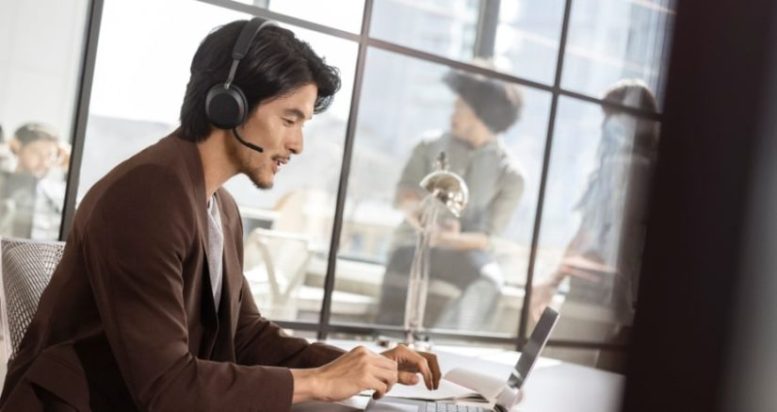 Organisations are redesigning offices for collaboration, but the report shows that there are further considerations to bear in mind. Across all types of workers, there's a desire to have a dedicated personal space in the office. Almost four in ten workers (37%) say they'd feel less loyalty and commitment to their company if they didn't have a regular, permanent workspace. Meanwhile, seven in ten (71%) workers confess they're creatures of habit: if they didn't have a regular, permanent workspace in the office, they would still try to sit and work in the same spot every day.
In addition, Jabra's data shows that almost nine in ten meetings (87%) are now either fully virtual or hybrid, with only 13% happening fully in person. As such, leaders will need to think very carefully about how virtual collaboration technologies can help employees feel a sense of belonging both in the office and outside of it.
The rise of the "anywhere office"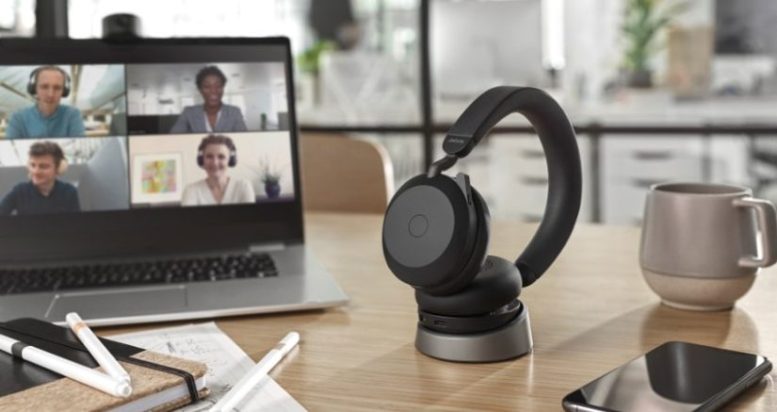 Gen Z represents a generation not only of digital natives, but also of hybrid natives. Many began their professional career during the pandemic, so remote and hybrid work is all they've ever known. As such, 64% of Gen Z globally consider their "office" to be their laptop, headset, and wherever they can get a strong internet connection. This highlights the growing importance of technology in defining the employee experience.
These hybrid natives are also twice as likely as Millennials, and almost three times as likely as Gen X, to say that their usual workspace is a "third space," such as a co-working space, café, or library. As Gen Z continues to take up a larger proportion of the workforce, organisations must understand these key generational differences in location preferences in order to attract the best talent and thrive in a work-from-anywhere future. Only by providing employees with relevant technology and support can they maintain productivity, employee wellbeing, and the reputation of true professionalism from any environment.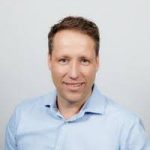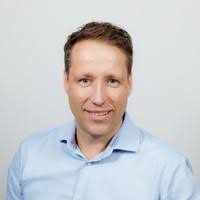 Holger Reisinger, SVP at Jabra, said:
"We're two years into the greatest work experiment of all time. What began as a necessary shift to remote work has evolved into a long-term exploration of hybrid ways of working. As we enter the third year of this new era of work, we must think about hybrid work and our physical working spaces differently to retain and attract talent. Leaders need take a step back to ask, listen, and understand what employees truly need to enhance their hybrid work experience.
Critically, we need to find a way to create a sense of belonging to a workplace that is virtual first. Give employees the power to choose their desired working space and offer them the technology, tools, and support to be productive no matter their environment. Let's move beyond thinking solely in terms of WFH or WFO to a work-from-anywhere future."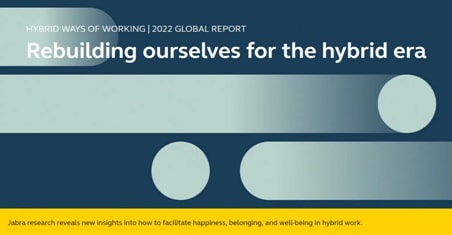 To download a copy of the full research report, please Click Here
The survey was carried out by Denny Marketing amongst 2,800 knowledge workers in 6 countries worldwide across United States of America, United Kingdom, Germany, France, Japan, and India between December 2021 and February 2022.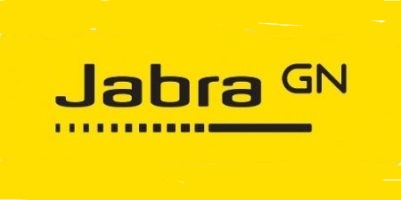 Jabra is a world leading brand in audio, video, and collaboration solutions – engineered to empower consumers and businesses. Proudly part of the GN Group, we are committed to letting people hear more, do more, and be more than they ever thought possible. Jabra engineering excellence leads the way, building on 150 years of pioneering work within GN. This allows us to create integrated tools for contact centres, offices, and collaboration that help professionals work more productively from anywhere; and true wireless headphones and earbuds that let consumers better enjoy calls, music, and media. GN, founded in 1869, operates in 100 countries and delivers innovation, reliability, and ease of use.
For additional information on Jabra view their Company Profile