The Jabra Cashback incentive has been updated for Q4, providing authorised partners with a new sales campaign to support growth of their headset business to new and existing customers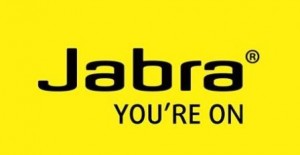 Audio device manufacturer Jabra is pleased to announce new customer cashback offers for quarter four 2013, for use by all authorised Jabra WIN Partners.
The new Jabra cashback promotion offers customers money back when they purchase selected Jabra devices, allowing them to be more productive for less. The incentive can be utilised by all authorised partners registered to the Jabra WIN Partner Programme and allows them to offer the cashback promotion to their end customers in the easiest way possible.
The four Q4 Cashback offers available now and running until 31st December are:
• £35 CASHBACK ON JABRA PRO™ 9450 SERIES WIRELESS HEADSETS
This professional wireless headset series provides dual-connectivity to both deskphone and softphone at a compelling price point
• £20 CASHBACK ON JABRA BIZ™ 2400 SERIES CORDED HEADSETS
PLUS AN EXTRA £5 WHEN PURCHASED WITH ANY JABRA CONNECTION CORD
The professional corded headset series offering noise-cancellation technology, all-day comfort and robust build quality, making it ideal for dealing with the daily requirements of busy contact centre and office use
• £20 CASHBACK ON JABRA PRO™ 900 SERIES WIRELESS HEADSETS
Jabra PRO™ 900 series is the simple, reliable and affordable way to go wireless. Intuitive design for fast user-adoption, improves employee productivity as well as being easy to deploy and manage
• £10 CASHBACK ON JABRA GN2000 SERIES CORDED HEADSETS
PLUS AN EXTRA £5 WHEN PURCHASED WITH ANY JABRA CONNECTION CORD
The ever-popular corded headset series from Jabra is the perfect contact centre solution that is designed to perform and built to last
The additional benefit of the Jabra cashback incentive is that it allows partners to promote the money off incentive without having to facilitate any of the back-end administration, as this is all undertaken by Jabra. All partners have to do is promote the offers and direct their customers to the promotion website: Promotions Website Jabra do the rest!
A toolbox of marketing materials to support the Q4 Cashbacks have been created and can be utilised by partners to co-brand and promote the scheme to their customer base. These can be found on Jabra PartnerNet, the sales and marketing web portal for authorised partners: www.jabra.co.uk/partner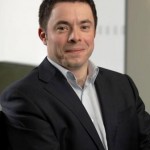 Andrew Doyle, Managing Director, UK & Ireland Business Solutions said:
"The Jabra Q4 Cashback incentive provides our valued partner community with an easy way to gain incremental revenue and further develop their headset category, whilst ensuring that Jabra customers receive value for money on a number of our best-selling headsets."
For more information on Jabra's new cashback incentive scheme, visit http://www.jabra.co.uk/campaigns/cashback
To become a Jabra Partner and take advantage of the Jabra Q3 Cashback incentive, visit www.jabra.co.uk/jabrawin