The Jabra Cashback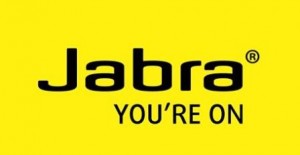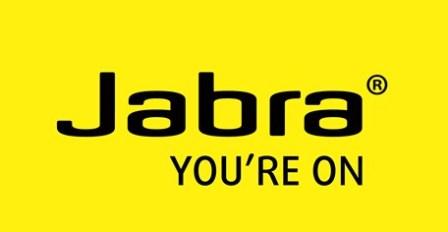 promotion has been extended for quarter three to provide partners with a sales campaign to support growth within their headset category to their new and existing customer-bases.
Leading audio device manufacturer Jabra is pleased to confirm the extension of its popular Q2 Cashback offers into Q3, that can be utilised by all authorised Jabra WIN Partners to help grow margin.
The Jabra cashback promotions give customers a way to claim back a proprotion of the unit cost when they purchase selected Jabra corded or wireless headsets during Q3. This incentive can be utilised by all authorised partners registered to the Jabra UK & Ireland WIN Partner Programme and allows them to offer the cashback promotion to their end-customers in the easiest way possible.
The Q3 Cashback offers available now and running until 30th September are:
£35 CASHBACK ON JABRA PRO™ 9450 or PRO™ 9470 SERIES WIRELESS HEADSETS
These professional wireless headset series provide multiuse-connectivity for increased functionality and mobility
• £20 CASHBACK ON ALL JABRA PRO™ 900 SERIES WIRELESS HEADSETS
The full Jabra PRO™ 900 series is the simple, reliable and affordable way to turn your workforce wireless. Intuitive design for fast user-adoption, improves employee productivity and is easy to deploy and manage
• £20 CASHBACK ON JABRA BIZ™ 2400 SERIES CORDED HEADSETS PLUS AN EXTRA £5 WHEN PURCHASED WITH ANY JABRA CONNECTION CORD
The professional corded headset series offering excellent noise-cancellation technology, all-day comfort and robust build quality, making it ideal for busy contact centre and office use
• £5 CASHBACK ON NEW JABRA BIZ™ 2300 SERIES QD CORDED HEADSETS – PLUS AN EXTRA £5 WHEN PURCHASED WITH ANY JABRA CONNECTION CORD
The new Jabra BIZ 2300 was designed specifically for contact centre use to provide agents with the power of better conversations.
Receive £5 off all Jabra BIZ 2300 QD variants and £10 off of USB options
The Q3 cashback promotion provides partners with a mechanism to increase their sales of Jabra headsets without any of the hassle of back-end administration – as this is all undertaken by Jabra. All partners have to do is promote the offers and direct their customers to the promotion website: http://www.jabra.co.uk/offers Jabra do the rest!
A toolbox of marketing materials to support the Q3 Cashbacks has been created and can be utilised by partners to co-brand and promote the scheme to their customers. The toolbox can be found on Jabra PartnerNet, the sales and marketing web portal for authorised partners: www.jabra.co.uk/partner
Nigel Dunn, Managing Director, Jabra Business Solutions UK & Ireland commented: "The purpose of the Jabra Q3 Cashback promotion is to continue to provide our valued partners with an attractive incentive with the supporting marketing tools to grow their headset category and gain incremental revenue, whilst also ensuring value for money when our customers invest in some of our most popular devices."
For more information on Jabra's new cashback incentive scheme, visit http://www.jabra.co.uk/offers Terms & Conditions apply.
To become an authorised Jabra WIN Partner and take advantage of the Jabra Q3 Cashback promotion, visit www.jabra.co.uk/jabrawin
For additional information on Jabra see Company Profile