IVR – Six Design Tips to Improve and Save Time and Money Article By Rob Crutchington – Director at Encoded
Ask people in the street about interactive voice response (IVR) systems and you are likely to get very different viewpoints. Loved by many as a quick way to make a payment, check a balance or top up credit on a mobile 'phone, many customers are happy to use a self-service IVR solution.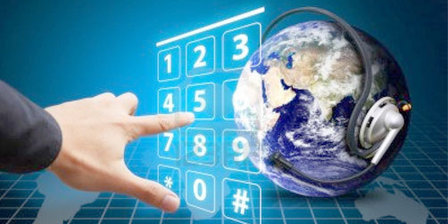 However, other people just want to speak to someone directly and do not want to spend several minutes listening to a recorded message and selecting different options. Worst of all is when the caller ends up in a loop back where they started and then they have to repeat everything to a live contact centre agent.
There is no denying whether you love or loathe them, IVR solutions implemented well can help to deal with high call volumes, reduce cost and improve customer service. Business hours can be extended to provide a round-the-clock response, every day of the year, and seasonal spikes can be managed to take payments which would normally require temporary staff or costly overtime.
The secret to IVR is making it available to those customers who want to use it, while not frustrating those who would prefer to talk to a contact centre agent. To help achieve this careful balance here are six design tips to ensure this response channel works for the contact centre and its customers:
1 Integrate IVR with business processes
The ideal solution is to provide an integrated IVR system that enables customers to self-serve for the majority of simple enquiries, such as checking balances, making payments or managing accounts. Once these are in place it frees-up valuable agent time to deal with urgent or more complex enquiries.
2 Keep call options simple
Keep the options on the call simple and intuitive, with clear and concise prompts, so that callers can navigate the IVR system quickly and easily. Once they have a positive experience, customers will want to use this method of self-serve routinely and come back more often.
3 Provide customers with confidence in the system
Callers that are happy to use automated services are usually very capable. There is no need to feedback every entry, which can slow down the process and make people opt out along the way to speak to an agent. The best approach is to repeat only important information such as payment amounts and account detail confirmation. Trust the caller is entering in the correct information and set verification checks so that incorrect data can be spotted and acted upon, without frustrating the majority of competent customers.
4 Speak the same language
It is important to ensure that any automated voice system is appropriate for the audience. Tone of voice, style and speed of delivery are all important considerations to ensure a positive experience.
5 Meeting customer needs
No matter how smooth the IVR system, there will always be some customers who prefer to speak to someone. Offering an opt-out choice to speak to a live agent is essential. Once a call is rerouted, ensuring that it is 'intelligently' handled is essential. When a customer is put through to the contact centre detailed information on the caller should be available in a customer relationship management (CRM) system, so that the call is handled quickly and efficiently.
6 Keep checking
Like all systems, it is important to keep monitoring and evaluating IVR solutions. Keep a check on call performance data to identify areas for improvement. Reports on call flow monitoring, recording calls and real time statistics help to measure whether the system is delivering the required results.
With IVR systems there are definite benefits to be had – for your business and your customers. Getting the design right and using the most appropriate technology, at the least possible costs, can save both time and money. Research in "The Inner Circle Guide to Self-Service" from ContactBabel published last year revealed that the average cost of a telephony IVR self-service session is 65p, compared to £3.87 for a live agent call, £3.70 for an agent-handled email and £3.00 for a web chat session. This means that IVR costs 6 times less than a phone call. With figures like this even people in the street would agree it is worth getting it right.
---
Additional Information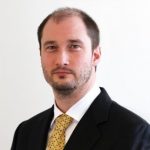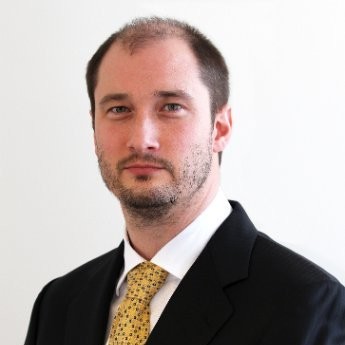 Rob Crutchington is a Director at Encoded
Encoded is a leading Payment Service Provider and pioneer of new and innovative secure payment solutions for contact centres. Encoded offers a range of card payment solutions designed to help organisations comply with PCI DSS, GDPR and the newly introduced Payment Services Directive (PSD2).
Encoded's solutions are trusted by many of the world's leading brands including, Samsung, Mercedes-Benz, BMW, Müller and Virgin, as well as a host of UK utility companies such as Green Star Energy, Severn Trent Water and Anglian Water.
O

mni-channel solutions include, Agent Assisted Card Payments, E-Commerce payments, IVR Payments, Mobile Apps, PayByLink Mobile Payments and  Virtual Terminal Payments.
For additional information on Encoded visit their Website or view their Company Profile