Customer Contact Expo 2016 – The only event in Europe that's entirely dedicated to the enhancement of customer experience is a mere matter of weeks away. Interactive Intelligence are ready for the future – are you?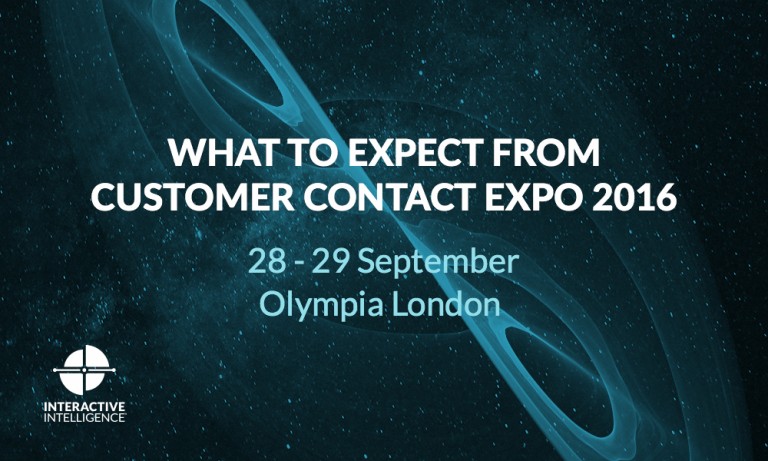 Interactive Intelligence are proud headline partner of Customer Contact Expo 2016 at Olympia London on September 28th-29th.
It's the number one exhibition and conference on the continent for showcasing innovative technologies and call centre solutions that improve customer experience. You can expect to collect a wealth of knowledge to take back to your workplace and colleagues.
Here's a taste of what you'll get from the expo:
Industry-leading cloud technology
We're showcasing our ground-breaking innovation, PureCloud Engage, so you can get a first-hand look at how to revolutionise your call centre operations.
There's a vast array of engagement-focused features, unparalleled reliability, and disaster recovery, all packaged up into one ultra-friendly and continually improving user experience. Come and see it for yourself.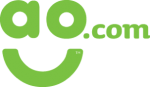 Live, hands-on product demonstrations
We're working side-by-side with AO.com, a leader in its field when it comes to customer engagement, to show you exactly how our business-changing products work. The staff at AO.com uses our software every day, so what better way to demonstrate it than to have a team of their experts join us at the expo?
Expert knowledge of customer engagement and security
We're sponsoring two keynote speakers at the event. First up will be 'The Ethical Hacker', world-famous cyber security expert, Ralph Echemendia. Ralph, who is currently Oliver Stone's technical supervisor on the upcoming release of Snowden, will be discussing common misconceptions of security today and what we can do to protect ourselves and our customers in the future.
The second speaker will be John Roberts, the renowned CEO and founder of AO.com, who'll be discussing the 10 principles, including a steadfast focus on customers, that turned a £1 bet into a £1.2 billion company.
Second-to-none networking with industry heavyweights
Customer Contact Expo is known for the unrivaled networking opportunities it presents for attendees.
Representatives from the world's major companies, from Sky to EE, HSBC to BT, will be in attendance to discover the future of customer engagement.
The complete picture of the customer journey
The Customer Contact Expo is part of a trio of innovative events. It runs concurrently at Olympia London with the eCommerce Expo and the Technology for Marketing events, so you'll have access to an abundance of market-leading solutions to shape the future of your contact centre.
A real DeLorean…
Yes, you read that correctly. You can get your picture taken in an actual DeLorean at the expo and take away a printout to share.
---
Additional information
To join Interactive Intelligence at Customer Contact Expo 2016 and reimagine the future of customer engagement and call centre solutions. Register now by Clicking Here!

Randi Roger is Global Manager of Marketing Programmes at interactive Intelligence
No matter which hat she is wearing, all her time and energy are spent planning and implementing marketing projects that support the global marketing efforts. Prior to working for Interactive Intelligence, Randi successfully managed a cloud-based hands-on set of virtual labs teaching higher education students how to harden a network against cyber attacks.
For additional information about PureCloud Engage℠, visit the Interactve Intelligence Website.