5 Ways Interaction Intelligence Reimagining Collaboration in the Contact Centre – Randi Roger, Global Manager of Marketing Programmes and Operations at Interactive Intelligence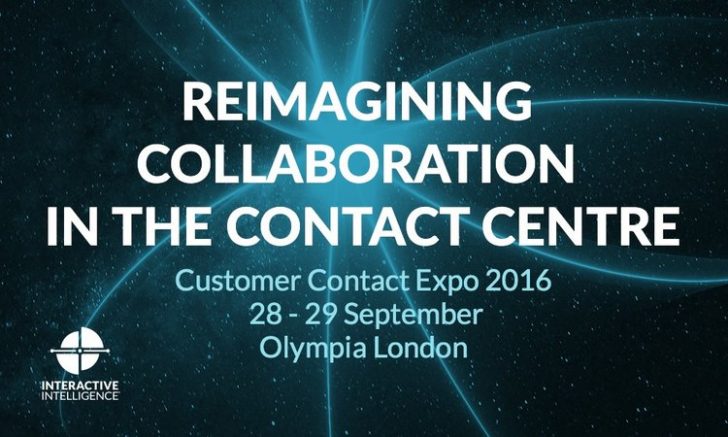 Contact centres can no longer function efficiently and fulfill their customer expectations while relying on old technologies. Modern customers want easy, frictionless experiences with the fastest path towards solving their problems or fulfilling their needs. They interact on their terms—whether it's by phone, email, web chat or even on social platforms. That's why you need a modern, connected workforce who can succeed on all these communication channels to meet today's expectations and remain competitive.
With PureCloud Collaborate℠, we're reinventing how your team works together in the contact centre environment. Doing so effectively can help you transform the way you serve customers. Here are five features that can help you reimagine collaboration:
 1. In-call communication to allow seamless customer service
If a given agent is unable to answer a particular customer query, they can quickly and easily find someone who can, thanks to Collaborate. The software solution means that more customers are leaving the interaction satisfied with the knowledge that your company was able to resolve the issue without being required to wait for a call back.
 2. Video conferencing for collaboration between contact centres
If you need to connect with agents in another contact centre or with those working remotely, there's no better way to get in touch than video conferencing. We're minimising facelessness in the contact centre by providing more opportunities for you to inject personality into your workplace and, indeed, into your interactions with customers.
3. Integrated content management to improve collaborative documents
Multiple documents with multiple collaborators using tracked changes can get very messy very quickly. We've built an integrated content management system into our Collaborate solution to make it much simpler to manage internal documents and keep everyone on the same page.
  4. Group chat to eradicate need for external apps
Your staff may be downloading external apps to collaborate more effectively with each other, causing multiple lines of communication and an environment of haphazard collaboration. Our group chat feature means that all of your agents can communicate in one place with consummate ease and without affecting their efficiency on the job.
  5. Integration with PureCloud Communicate℠ allows seamless connections with customers and colleagues
If you need dialling capabilities, Collaborate seamlessly integrates with Communicate and its sophisticated IP PBX. This means that, with features such as a speech-enabled auto attendant, Direct Inbound Dialling (DID) and directory integration with 1-click dialling, your agents can collaborate with one another and serve your customers with the touch of a button.