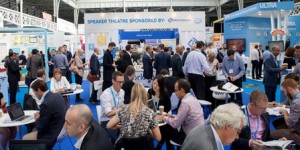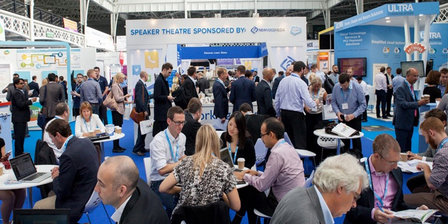 Customer Contact Expo announce Teenage Cancer Trust Partnership – The UK's largest live event for the contact centre and customer service industry, Customer Contact Expo is delighted to announce Teenage Cancer Trust, the UK's only charity dedicated to improving the quality of life and chances of survival for young adults with cancer, as its charity partner for 2015.
With seven young adults diagnosed with cancer every day in the UK, Teenage Cancer Trust plays a vital role in providing specialised care for young people at this very difficult time. Customer Contact Expo will work with the charity to raise much needed funds and awareness around the crucial work they do at its flagship event taking place from 30th September to 1st October at London's Olympia.
Simon Mills, Group Director Protection & Management/ICMI, UBM EMEA said: "We are delighted and humbled to be working with Teenage Cancer Trust this year as the charity partner to our event; the specialists' dedicated care and the support they provide for young people and their families throughout a cancer diagnosis is invaluable. We look forward to hosting them at our event and helping to raise much needed funds for the work they do."
Teenage Cancer Trust will take a stand at Customer Contact Expo. Here guests can pick up information about the work the charity carries out and the many ways the public can get involved with them. Additionally, a number of fun and interactive fundraising events will take place across the two days at Olympia.
Teenage Cancer Trust has built and maintains 28 specialized NHS units to care for teenage cancer patients and provide them with the highest quality healthcare from teenage cancer experts in an environment tailored just for them.
Teenage Cancer Trust funds clinical nursing staff and youth support coordinators who offer clinical, psychological and emotional support for the young patients, as well as supporting the patient families through Family Support Network events. Teenage Cancer Trust also runs a pioneering free Schools Education Programme about the signs and symptoms of cancer, the country's only conference for teenage cancer sufferers- 'Find your Sense of Tumour'- and the only international conference for teenage cancer professionals.
2015 is a landmark year for Teenage Cancer Trust as it is the 25th anniversary of the opening of its first unit
Emma Colliver, Regional Fundraiser at the charity, said: 'Teenage Cancer Trust is hugely excited to have been chosen as the charity partner for this year's Customer Contact Expo event. We look forward to working with UBM again after their successful ECCCSA Awards Night event in June and are grateful for their continued support in fundraising and awareness-raising for the charity. Currently, for every young person diagnosed with cancer that Teenage Cancer Trust reaches, there is another we can't; support from UBM will help us as we aim to extend our support to reach 100% of young adults diagnosed with cancer by 2020.'
Customer Contact Expo will once again run alongside eCommerce Expo, the UK's biggest marketplace for buyers and suppliers of the latest ecommerce technology, products and services. The two shows annually welcome over 11,000 visitors and offer a great opportunity to discover the latest trends and technologies within these two complementary sectors.