IMImobile Consumer Interaction Research finds that 68%of consumers prefer customer service over digital messaging channels.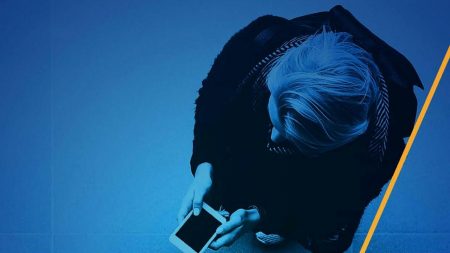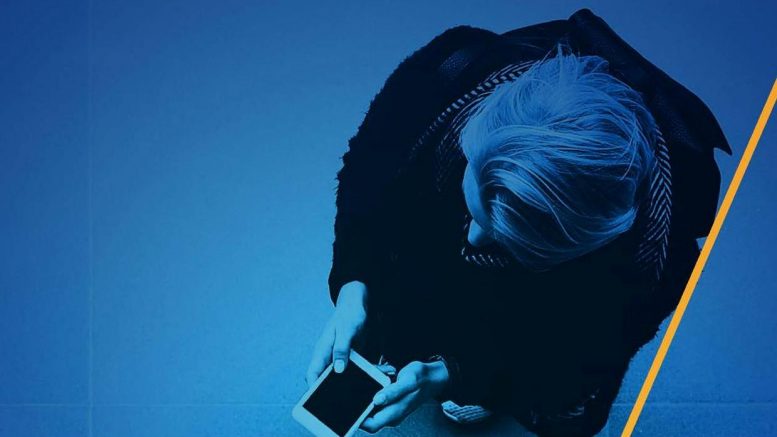 Latest research reveals customer service expectations are continuing to rise with 67 per cent of consumers now expecting a response in less than 5 minutes.
Today, cloud communications software and solutions specialist IMImobile announces findings of its latest 'Consumer Research Report', looking at customer service experiences and expectations of 1,000 UK consumers.
The research reveals the increasing preference amongst today's consumers to use mobile and digital messaging channels to submit enquiries, receive answers and engage with customer service teams.
With 68 per cent of consumers who had used a messaging channel to contact a business saying they preferred this to using phone or email.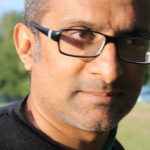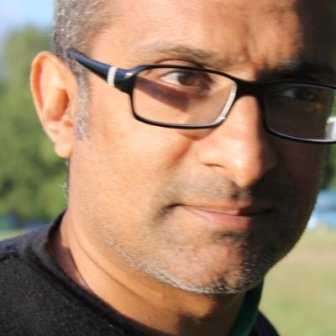 Jay Patel, Chief Executive Officer at IMImobile explained:
"We wanted to gain a better understanding of how advanced companies are with their customer service strategies and asked consumers about their recent customer service experiences with UK businesses.
In addition, we looked at their perceptions towards digital messaging channels and surveyed their attitudes towardsthe increasing level of customer service automation through artificial intelligence and chatbots".
Some key findings of the 'Consumer Research Report' are:
– Adoption of digital communication channels, especially around customer service is not as advanced as industry sources may suggest – 71 per cent of consumers still use voice over mobile or landline as the main channel of engaging with a business.
– Consumer expectations are sky high, 67 per cent of customers believe their enquiry should be answered in less than 5 minutes.
– 78 per cent of consumers would be willing to wait longer for enquiries to be answered provided they get an acknowledgement of their enquiry over digital messaging channels
– The majority of consumers, 58 per cent, will embrace customer service automation and the use of artificial intelligence if it results in a more efficient customer service experience.
"We found that there is a huge opportunity for companies to gain a competitive advantage by integrating digital communication channels into their customer experience and service strategy. As consumers value their time more than ever, it is essential that businesses, regardless of what sector, adopt these new channels because ultimately the customer experience they deliver is measured against the digital natives and disruptors of this world." added Patel.
---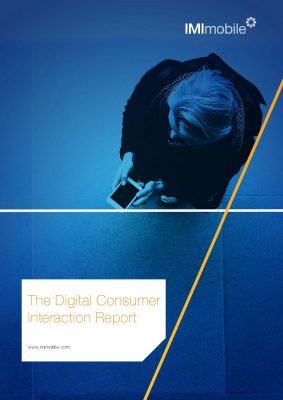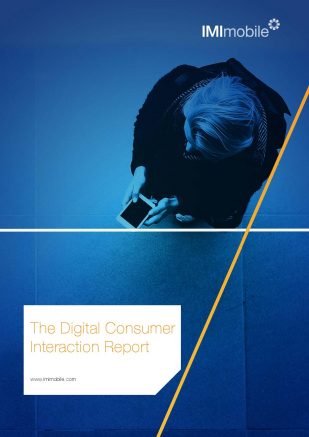 Additional Information
The 'Consumer Interaction Research Report' is available to download by Clicking Here
The 'Consumer Interaction Research Report' was commissioned by IMImobile and carried out by On Device Research. 1,000 smartphone users with an approximate 50/50 gender split were surveyed across all age groups (18 – 55 years) in the UK.
IMImobile is a cloud communications software and solutions provider that enables companies to use mobile and digital technologies to communicate and engage with their customers.
Organisations that trust us to deliver smarter digital customer engagement solutions include Vodafone, Telefonica, Aircel, Airtel, EE, BSNL, AT&T, MTN, France Telecom, Centrica, Universal Music, Tata, the AA, the BBC and major financial institutions.
For additional information om IMImobile visit their Website or email