Hull City Council agrees Outsource Partnership with Civica to run their contact centre services ahead of its year as UK City of Culture 2017

5-year BPO contract to support increased demands and deliver greater operational efficiency while driving digital agenda
Kingston upon Hull City Council has extended its strategic partnership with Civica, a market leader in software applications, digital solutions and outsourcing, with a new BPO contract to take on contact centre services ahead of its year as UK City of Culture 2017.
Civica will deliver contact centre services for Hull City Council, which receives an average of 70,000 calls each month, provide the underlying telephony infrastructure and support the authority in its strategic digital and communication transformation to ensure citizens receive the high level of service they require and to encourage online self-service. The contract, which was awarded following a competitive procurement process, will see approximately 90 employees join Civica via TUPE transfer.
The Council's contact centre serves as the front-line for communication with the 250,000 residents of Hull. It handles approximately 70% of all enquiries for a wide range of services including council tax, housing benefits, highways and waste management. It also deals with ticket sales and enquiries for the council's cultural arms-length company, Hull Culture and Leisure, which hosts events around the city.
The new service, which will begin on 1st December 2016 will continue to be delivered from Hull and will be available 24/7, including an emergency out-of-hours service for core council services. As part of the project, Civica will be supporting the city council in its drive to take account of changing forms of communication, helping citizens to access the right information and services more efficiently online, while saving the council money. This will ensure Hull is able to keep up with increasing demand and expectation, especially with a dramatic increase in enquiries expected as the city becomes the UK City of Culture in 2017.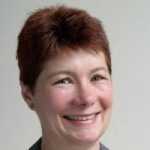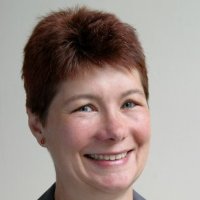 Helena Spencer, Councillor at Hull City Council explains:
"As UK City of Culture 2017 we want to ensure that we're not only giving new visitors a warm and helpful welcome, but also providing our residents with the high quality, convenient services they require through the channel of their choice.
We're confident that our partnership with Civica will allow us to deliver exactly that, and the contact centre programme will make a significant contribution to achieving our aspirations for improved customer experience and encouraging them to get online."
The new contact centre partnership extends the existing relationship between the two organisations. Civica is already delivering outsourced revenues and benefits services, debt recovery and financial assessments for Hull City Council following a 7-year agreement designed to drive service performance and save the council £5 million, which saw approximately 230 employees transfer to Civica in 2015. Due to this partnership, Hull City Council has secured over £1 million in additional revenue through improved Council Tax administration and reduced administration costs without redundancy.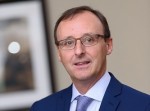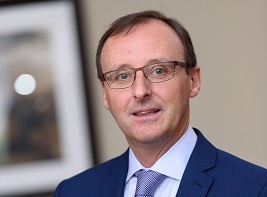 Gary Bell, Executive Director for Outsourcing at Civica, says:
"Local authorities are thinking more creatively about how to respond to increasing demand and expectation during a time of significant financial constraints.
Hull's initiative as the UK City of Culture in 2017 and the development of its commercial arm is a best-practice example of that. We look forward to building on our long-term relationship to support Hull's wider transformation programme, to provide a cost-efficient foundation and to enhance the way people interact with the council to provide an even better experience."
---
Additional Confirmation



Civica is a market leader in specialist systems, digital solutions and business process services for organisations across the public sector and around the world. Through experienced people who understand service delivery, the Group provides software, digital cloud-based services and outsourcing to help customers transform the way they work. Drawing on a unique combination of people, technology and business process expertise, Civica supplies more than 2,000 major organisations in the UK, Australia, New Zealand, Singapore, Canada and the USA.
For additional information on Civica visit their Website