How to create the total customer package in the contact centre? Total experience
Agam Kohli Director, CX Solutions Engineering UK & Ireland at Odigo
Every time consumers receive a targeted advert it can seem like their favourite brands or suppliers are psychic. How else could they know to promote those specific services or products that are so well suited to them?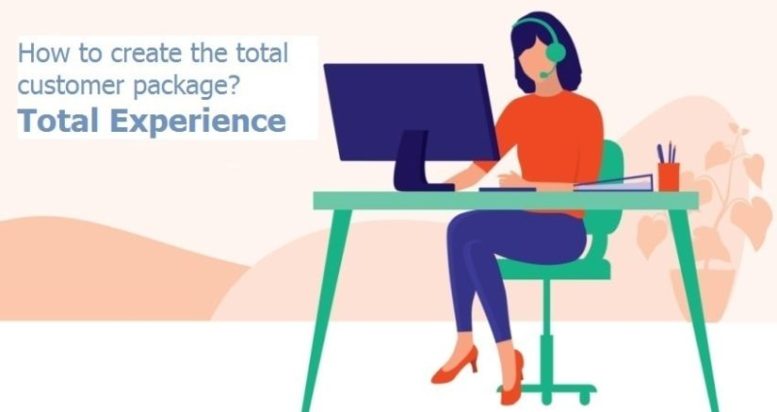 The answer is total experience (TX). Driven by seamless hyper-personalisation, TX is the future. According to Gartner, businesses that provide TX are estimated to outperform competitors by 25% in satisfaction metrics for customer experience (CX) and employee experience (EX) by 2024.
The key to delivering customers streamlined and personalised digital interactions is providing contact centre advisors with the right tools and technology. Armed with these tools, they can be empowered to respond more proactively to a customer's next actions and help provide more meaningful CX.
But this relies on data, and businesses striving to know so much about their customers that they can almost predict what they are going to do next. Customer data can no longer be looked at in isolation. Data points on purchase habits need to be matched with others like credit history or seasonal purchasing, all so brands can provide enhanced TX and CX.
How TX can help enhance CX
Increasingly, more and more organisations across industry sectors, including retail, are starting to embrace TX to provide a more integrated approach internally and externally. TX is a strategy that creates enhanced shared experiences by interlinking the user experience (UX), customer experience (CX), multi-experience (MX), and employee experience (EX) disciplines. Fundamental to TX' success is IT, as the ultimate goal is to use technology and interactions to enhance, empower, and embolden both customers and employees.
Contact centre agents are brands' greatest assets when it comes to CX. And combining their expertise with targeted and tailored customer interactions can enable them to offer a higher level of CX. By harnessing the connected data made available through TX, agents can be empowered to extend the customer journey, attempt to anticipate a customer's wants and continue to provide meaningful CX.
The fashion industry was the trailblazer in successfully using TX to enhance CX. When shopping for clothes brands utilise the data they've collected and analysed to provide their customers with a personalised experience, such as recommending what size to get or what colour would best suit them. Fashion giant Nike has implemented an omnichannel approach to their eCommerce system which integrates personalisation into their CX. With Nike continuing to top the list of leading eCommerce businesses, it's clear to see the effects of TX are roundly positive.
Of course, the use of data will vary in contact centres depending on the industry. One way TX could provide CX benefit in insurance contact centres is by giving agents a clear understanding of a customer's insurance query prior to them joining a call. Pre-knowledge of the customers' current issue alongside previous claims and purchases such as home and contents insurance, could empower the agent to present the customer with tailor-made solutions, improving the whole interaction for both parties. Therefore, providing better CX and making use of all the data at hand.
Data is key
To benefit from TX's potential, companies should make sure they leverage the necessary insights from data in their contact centres. Doing so can help inform next best action for contact centre agents and enrich customer interactions through relevant personalisation. However, the data needs to be streamlined in order to do so. Here is where Artificial Intelligence (AI) comes in.
AI can operationalise data to ensure every agent has access to everything they need to know about a customer, without delay. It can also synchronize data across business tools, giving agents the ability to easily filter through information, such as the context of an interaction or customer intent, history and profile. Armed with this insight, agents can tailor solutions to the customer and ultimately provide a better experience.
What can contact centres do next?
As brands look to retain and attract new customers against a tough economic background, it's never been more important to have strong CX. The key to achieving this goal is TX. But businesses can only achieve this by providing their contact centre agents with the right tools and technology to utilise the data and offer hyper personalisation. AI can help streamline large data sets and ultimately provide agents with all the information they need to know to tailor solutions to the best of their ability and bolster their CX.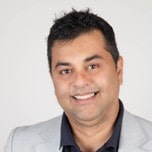 Agam Kohli Director is CX Solutions Engineering UK & Ireland at Odigo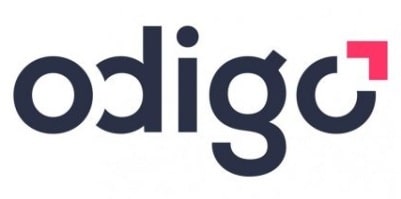 Odigo provides Contact Centre as a Service (CCaaS) solutions that facilitate communication between large organisations and individuals thanks to a global omnichannel management solution. Thanks to its innovative approach based on empathy and technology, Odigo enables brands to connect with the crucial human element of interaction while also taking full advantage of digital possibilities. A pioneer in the customer experience (CX) market, the company caters to the needs of more than 250 large enterprise clients in over 100 countries.
For additional information on Odigo view their Company Profile