Turning the lights on with low-code: how to connect utility providers and customers

After a period of ongoing national lockdowns and stay at home orders, consumers have formed a new relationship with their homes. Rather than simply being a personal sanctuary to get away from the pressures of life, the roof over our heads has become the centre of our lives. It's now our office, school, gym, virtual meeting place – a place where we play out our lives almost completely. Because of this new reality, our reliance on internet, energy and utility suppliers has become pivotal to staying in touch with loved ones, doing our jobs and even getting our food shopping done.
Before the pandemic, a dropped internet connection or loss of power would have been inconvenient; an annoyance at best. However, now our homes need to support a manner of activities – including crucial business calls – these failures become far more problematic, endangering customer loyalty and brand reputation.
Now, as we enter a new era of hybrid working, which will see the continuation of remote working beyond the pandemic, these expectations show no sign of diminishing. Utility regulators are demanding an improved focus on customer experience (CX), meaning complex and disjointed customer journeys simply will not suffice. For the water industry in particular, recently implemented customer and developer measures of experience (C-MeX and D-MeX) are incentivising providers to implement improvements that deliver better customer care by promising additional investment in infrastructure.
If growing pressure from customers and tightening regulatory bodies wasn't enough to contend with, ongoing price caps and the squeeze from new competitors are also driving the need for innovative solutions that enable utility providers to respond to change quickly and efficiently. To keep pace with customer needs and expectations around service delivery, providers must embrace innovative technologies that help them become a digital-first organisation. Technologies such as low-code for software development will enable them to react with agility, build better customer processes and keep up with changing requirements and demand. The recent government-mandated payment holiday for people struggling with utility bills urgently highlighted the greater need for flexible processes, and low-code is a key enabler for this moving forward.
Consumers expect more
As we emerge from lockdown and adapt to a next normal, technology will increasingly play a vital role in our lives, meaning that businesses – including utility providers – need to ensure that processes are streamlined and, as a result, produce better customer journeys. Delivering customers a unified experience that allows them to engage using whichever methods they prefer will help to win new customers and keep existing ones, especially as 73% of consumers cite experience as an important factor in their purchasing decisions. This is where platform-as-a-service technologies, such as low-code, can help, as they enable utility providers to automate processes that are unique to them, their employees and their customer base. It also allows non-developers to build, test and launch applications across a range of use cases – from customer onboarding and virtual inspections to payment support – without the need for complex and time-consuming traditional coding methods.
Low-code gives customer-facing employees, who operate at the coalface, the ability to influence these transformations based on their own experience of customer needs. One area that this technology can be particularly effective is in building customer portals. These portals have become the cornerstone of great customer service, as they meet growing demands for self-service while easing burdens on contact centres. Low-code enables utility providers to rapidly implement intuitive, personalised and adaptive user interfaces, whilst also meeting stringent security and compliance standards. By digitising the processes that underpin a customer portal, customer service admin is vastly reduced, meaning contact centre agents can focus on higher-value, customer-facing, tasks that drive customer satisfaction.
These platform-as-a-service technologies can also work closely with other intelligent automation technologies, such as RPA, to automate as many processes as possible. In doing so, utility providers can speed up routine tasks and effectively free up advisers to focus on areas of customer experience that require additional care and attention. After all, customer demands are growing, and whilst automation can streamline the high-volume, low-value tasks, consumers need to feel heard when they contact a utility provider. By relieving contact centre agents from the administrative tasks, they can focus on responding providing this elevated level of customer care.
A cross channel approach
We've all heard the typical automated 'Please hold, your call is important to us' message countless times – not just when contacting utility providers, but when phoning many different kinds of organisations. By the third or fourth replay, irritation will kick in. Customers hate waiting, they value their time, and a slow response can hamper the customer experience before the call has even begun. For those understandably reluctant to wait, they may divert to alternative channels – perhaps choosing online webchat, or even heading to a social channel to vent their frustrations. This can multiply workloads for customer service agents, who then need to switch between various channels to solve often just one issue. As well as adding to workloads, this can have a negative impact on brand reputation, in a highly competitive market.
The implementation of call back technologies, which enable customers to leave their name and telephone number, is just one solution to this. To really tackle the issue, though, utility providers must look to unified omnichannel contact centre technologies that can effectively manage call queues whilst connecting seamlessly to a range of different channels. To move from a contact centre to a customer engagement centre, which provides an integrated, high-quality service, organisations must support whichever channel the customer chooses to use – whether it's social media, email, telephone or webchat. Recent research found that live chat has become the preferred method of communication for 42% of customers over email and social media or forums.
Giving consumers options shows that businesses care about being contactable at all times – including in times of urgency – and makes customers feel taken care of. A cross-channel approach also means that customers can use their preferred communication method to get in touch, rather than being forced to use one that isn't convenient for them. It is clear that connection and communication will continue to be crucial in a post-COVID world. Paramount to success in this next normal will be technologies that drive greater speed-to-deployment for customer experience applications. By arming your workforce with the tools for agility, not only can businesses turbocharge new process delivery, but teams can continue to build and adapt according to industry change and varying external factors.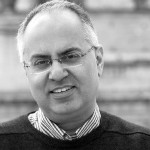 Yad Jaura is Product Marketing Manager at Netcall
Netcall is a leading provider of low-code and customer engagement solutions. A UK company quoted on the AIM market of the London Stock Exchange.
By enabling customer-facing and IT talent to collaborate, Netcall takes the pain out of big change projects, helping businesses dramatically improve the customer experience, while lowering costs.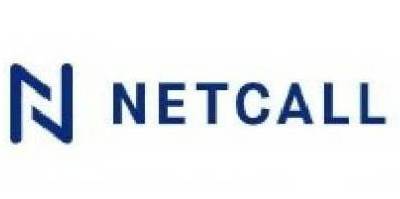 Over 600 organisations in financial services, insurance, local government and healthcare use the Netcall Liberty platform to make life easier for the people they serve. Netcall aims to help organisations radically improve customer experience through collaborative CX.
For additional information on Netcall view their Company Profile