Customer Journey and how Google, Facebook & Twitter are causing disruption – Why it makes sense to understand who's busy sidestepping your Digital Front Door
When was the last time you Googled your business?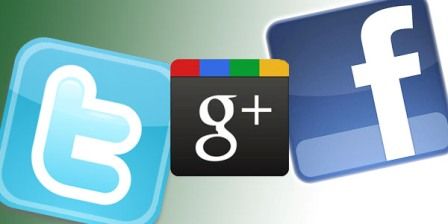 If you haven't looked recently it's definitely worth doing because things are changing. For example, when I searched recently for my local John Lewis store, in addition to all the standard organic results, Google also surfaced an impressively rich amount of contact information in the sidebar. In addition to a Google Maps location, opening times, customer reviews, busiest shopping times based on historical visits, there was a phone link that lets customers call the store directly via Google Hangouts.
All this sounds great from the customer's perspective, but it's worth asking yourself when did you actually sign-up to handing over control of your customer journey to Google? For organisations that have spent potentially millions carefully crafting their customer engagement strategy, building multi-channel capabilities and designing optimum customer journeys, it now looks increasingly as though firms like Google want to rewrite the rules.
You've already built an impressive online presence, and your whole digital marketing strategy is oriented towards encouraging customers to self-serve via your website and mobile apps. Well unfortunately Google has short circuited that strategy, and is busy re-routing your online search traffic before it even hits your website. Worse than that, they're also effectively now channeling this traffic into your contact centre or other assisted services such as web chat or e-mail – potentially undoing many of the cost benefits you hoped to secure by encouraging online self-service.
That's not good news, especially when you consider that, according to Google and Nielsen research, 48% of consumers start their research on search engines, while the 2015 Call Intelligence Index reports that 45% of consumer-initiated phone calls are now generated by mobile search.
So it's somewhat ironic that the effective outcome of today's significant growth in mobile search is actually the generation of increased voice traffic into the contact centre! Not only that, mobile customers are connecting via click to call channels that completely bypass your carefully targeted web properties – so agents won't know which customers are calling, they won't have immediate access to account history details, and they will potentially need to start customer identification and verification processes from scratch.
Of course Google isn't alone among the big players in evolving their platforms so that they have more of a role to play in shaping the customer journey.
Facebook, for example, is now starting to encourage brands to use its Messenger platform to engage with customers. The logic here being that if customers are now spending upwards of 40 minutes a day on Facebook using their smartphones, they might as well be conducting their multiple brand relationships from within the Facebook platform.
Similarly, when Twitter recently launched two new tools – Tweets to Direct Messages and Customer Feedback –it suggested that resolving customer service requests on Twitter would result in a cost per resolution that was a sixth that of standard contact centre interactions. Leaving aside that Twitter's claim probably overlooks the cost of the customer service resources sitting behind these interactions, this only served to confirm that the major social media players really do have their eyes on an increasingly larger piece of the customer service pie.
So what can you do? I believe there are three specific areas where you can take action.
Firstly, it's essential that you get your digital, marketing and customer contact teams to work together better. It's hardly surprising that customers get frustrated, when so many organisations still operate and manage their digital and contact centre strategies separately.
Twitter, for example, is typically used as an outbound news channel by marketing, but the return leg of the interaction inevitably ends up being managed by customer service. Closing this gap will increasingly define how successful organisations are in delivering on their end-to-end digital customer service goals.
Secondly, with click to call or click to video proving so popular, it's important that organisations identify ways to build more contextual awareness into these kinds of interactions. With WebRTC – the open source project that effectively turns the Web into an open communication platform – the opportunity to build truly intelligent embedded service provision becomes much more achievable. With service options effectively embedded on every page, organisations will gain from near real time analysis – providing them with a powerful dataset for ongoing customer journey optimisation.
Thirdly, the customer contact sector also needs to be better at reaching out to vendors such as Facebook, Google and Twitter, to gain a better understanding of how they need to be working together. If social networks can succeed in reducing effort for their customers without losing out on the benefits available to them through a more integrated Digital Front Door strategy, then everyone will benefit – and that's potentially much better news for customers.
---
Additional Information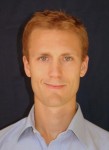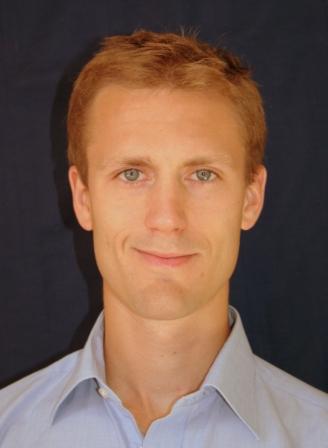 Stuart Dorman – Head of Apps Sabio
Stuart has over 13 years' experience in the contact centre industry.
In his role as Head of Apps at Sabio, Stuart Dorman is focused on helping customer contact operations to improve their sales productivity, quality and customer service through the better use of technology, process optimisation and a focus on people. Stuart is acknowledged as a contact centre thought leader, regularly authoring white papers around key industry innovations, speaking at a range of customer engagement events, and serving as a judge for top industry awards across Europe.
For additional information on Sabio visit their Website or view their Company Profile