Brits Spend 5.5 Weeks of Their Lives Calling Customer Support
Brits spend an average of 17 minutes per week on the phone to contact centres
One out of three Brits avoid contacting companies and lost an average of £55 over the past year through late payments, unwanted subscriptions and interest
80 percent of Brits do personal admin tasks at work because many contact centres aren't open outside of office hours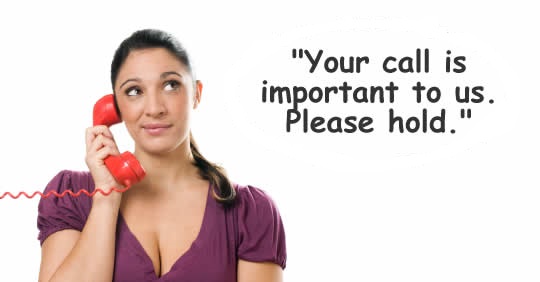 Genesys® have released new research showing that Brits spend an average of over five and a half weeks on the phone to contact centres over the course of their lives.
Exploring how consumers want to interact with brands across channels, the survey of over 2,000 British consumers conducted by Censuswide on behalf of Genesys found that 83 percent of consumers prefer to call companies and organisations for fast issue resolution and that Brits spend an average of 17 minutes a week on the phone to contact centres.
When it comes to being on hold, respondents reported average hold times topping 15 minutes for government departments and agencies versus a relatively speedy hold time of 6 minutes for retail businesses. Long average wait times were also reported for telecoms/TV providers, local councils (12 minutes), and utilities companies (11 minutes).
Avoiding Contacting Brands Costs Consumers Money
As well as long average hold times, one third (34 percent) of respondents also said putting off contacting brands meant they had lost money. They reported average losses of £55 over the past year through issues such as failing to pay utility or credit card bills on time and accruing bank charges as a result of not wanting to pick up the phone. One in five Brits said that they spend time at work on personal tasks, with 80 percent of respondents saying that customer service working hours made it impossible to seek customer service outside of their 9-to-5 working hours.
Commenting on the findings, Mark Turner, Executive Vice President of Global Sales and Field Operations at Genesys, said, "This research shows that many of today's call-centric systems don't work for customers and are having negative financial consequences. Exceptional customer experience is the foundation for great brands but many are failing. The results of this survey suggest that companies need to go further to accommodate the busy work and home lives of their customers."
Consumers Choose Phone and Email Over Social Media to Resolve Urgent Issues
When it comes to time sensitive issues, 83 percent of Brits surveyed are likely or very likely to pick up the phone. However, they are far less willing to wait when getting in touch with this kind of query with average hold times dropping to 6 minutes. They are far more forgiving with email however, with 76 percent of people likely or very likely to type a note and being willing to wait an average of 26 minutes for a response.
Despite their growing importance in everyday life, according to the research Twitter and Facebook aren't channels of choice for urgent issues; people are unlikely or very unlikely (Twitter: 81 percent, Facebook: 77 percent) to use them. For non-urgent issues, consumers are willing to wait an average of 29 minutes for a Tweet and 31 minutes for a Facebook response versus an average phone hold time for non-urgent issues of nearly 10 minutes.
Despite the results of the survey, the UK actually ranks higher than other European countries when it comes to overall customer satisfaction. The Institute of Customer Service found ranked the UK highest with an overall rating of 76.1, ahead of rivals like Germany, Italy and France.
---
Additional Information
Censuswide surveyed 2,031 UK consumers aged 16 years and over using an online survey between 8 – 11 July 2016. Lifetime total spent on hold calculation based on the following findings:
– Respondents to the survey said they spent an average of 17 minutes per week on hold, equaling 884 minutes per year.
– According World Bank data, the average UK life expectancy is 81 years. Based on respondents being aged 16 years or older, over the course of 65 years, they would spend 57,460 minutes on hold.
– There are 1,440 minutes in one day. Therefore, over the course of their lifetime, a respondent would spend 39.9 days on hold (5.5 weeks).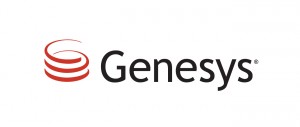 Genesys® powers more than 25 billion of the world's best customer experiences each year. We put the customer at the centre of everything we do and passionately believe that great customer engagement drives great business outcomes. More than 10,000 companies in over 100 countries trust the industry's #1 customer experience platform to orchestrate seamless omnichannel customer journeys and build lasting relationships. With a strong track record of innovation and a never-ending desire to be first, Genesys is the only company recognised by top industry analysts as a leader in both cloud and on-premise customer engagement solutions. 

For more information on Genesys visit their Website or view their Company Profile