Frost & Sullivan Lauds Teleopti's Stellar Customer Engagement in the Workforce Management Market

Based on its recent analysis of the workforce management (WFM) solutions market, Frost & Sullivan recognises Teleopti with the 2016 EMEA Frost & Sullivan Award for Customer Value Leadership.
Teleopti's pioneering work in the WFM market, backed by the outstanding customer value of its full-featured product set, has earned it an eminent position in the market. Its commitment to product innovation is highlighted by the richness of its features in all areas, from forecasting and scheduling to performance management and agent enablement.
Teleopti was an early mover in the WFM market, and is now one of the last of the pure-play WFM providers, allowing it to focus on improving WFM and not spread resources over the other areas of agent performance optimisation (APO). It has a powerful, flexible, versatile, best-of-breed WFM solution that meets the diverse needs of European and global markets. Its solutions are available on-premise and in the cloud, allowing companies of all sizes to choose the option that best fits their budgets.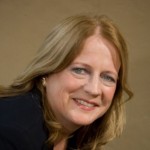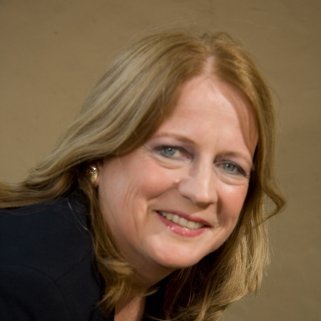 Frost & Sullivan Principal Analyst, Nancy Jamison said,
"Being able to deliver its solution on-premise, the company has an advantage in countries that are reluctant to move to the cloud. However, as with the rest of the industry, Teleopti provides cloud-based alternatives as well,
She added, "Teleopti mainly sold cloud to smaller companies, but in 2015, its cloud business won many more enterprise customers, including large contact centres with thousands of agents."
Being headquartered in Sweden, in a region with numerous countries and various labour laws, has given Teleopti knowledge of specific needs across different regions. For instance, for the Middle East market, Teleopti created a prayer planning function within its product that inserts breaks at the required times. The agent screens also accommodate differences in language — including reading from right to left — and regional calendars.
The company differentiates itself through its consulting model and staffing tenured consultants with expertise in contact centres. Customer engagements start with pre-installation analysis, but a critical component of the engagement is that the consultant sticks with the customer for the first half year after implementation, before handing off to a post-sales support team. This model tends to be expensive, but it has paid off for Teleopti by ensuring long-term customer satisfaction.
"Teleopti has been successful in its attempts to deliver top-class ownership experience, as evidenced by 9 out of 10 of Teleopti's customers recommending the solution to others," noted Ms. Jamison.
"Furthermore, customers have come to expect speed of innovation from the company. In the past 18 months, it has released six new feature modules, ranging from product integration with third-party suppliers to features that directly affect the agents, such as a notification system, talent management, advanced training planning, and overtime availability."
The company also places due emphasis on employee satisfaction, providing easy-to-use and visually appealing access for agents on mobile devices, supporting shift trading or requesting time off no matter where they are. Gamification is another key area designed to keep employees motivated and engaged.
Significantly, the company's offerings have attracted notable partners, including system integrator and value-added reseller partners normally found in the ranks of well-established contact centre players. Longstanding partnerships with companies such as ZOOM International, ASC, and Telstrat enable Teleopti to go head-to-head against the more entrenched WFO suite providers.
Overall, strategic partnerships and a rich product line have ensured customer loyalty and profitability for Teleopti, making it a name to be reckoned with in the EMEA WFM market.
---
Additional Information
For additional information on Teleopti visit their Website or view their Company Profile