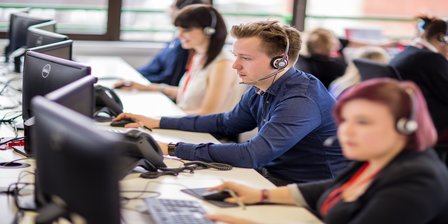 Webinar – Global web event with Genesys and industry analyst offers fresh look at 2016 trends shaping contact centres in an age of digitally driven consumers
Genesys will host a global webinar on December 9 with an industry analyst that provides a strategic approach on how companies can evolve their contact centre technology to meet the unique needs of today's digitally driven consumers.
Digital interactions between contact centre agents and consumers will continue to flourish, with more than 50% of customer service interactions in 2016 being digital in nature, according to a recent report by Dimension Data. The fast-growing requirement for companies to engage in digital interactions with customers has far surpassed traditional voice interactions. Today's consumers prefer instant messaging, chat, video interactions and social media over traditional voice interactions, the survey found.
In the webinar, entitled "2016 Trends in Digital Customer Service: 5 Steps to Help You Get a Head Start," customer experience expert Lisa Abbott, Director of Product Marketing at Genesys, and contact centre industry analyst Sheila McGee-Smith will provide insights and a step-by-step approach to help companies implement an omnichannel contact centre technology to handle digital as well as voice channels.
"Keeping up with digitally driven consumers will be the greatest challenge in 2016, so contact centers must address digital transformation now," said Sheila McGee-Smith, president and principal analyst at McGee-Smith Analytics.
The webinar will feature insights on:
• What will be needed to bring the same level of customer experience excellence to both digital and voice consumers
• How to cultivate, hire and prepare skilled contact centre agents to handle the unique demands of digital interactions and digitally driven consumers
• Why preparing now will produce better business results in the long-run
---
Additional Information
To register for the December 9 webinar, which will be presented live for North America, Europe, Latin America and Asia-Pacific time zones Click Here – Registered participants will receive a recording of the web event.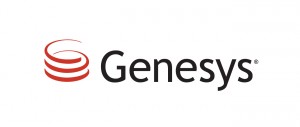 Genesys is the market leader in omnichannel customer experience (CX) and contact center solutions in the cloud and on-premises. We help brands of all sizes make great CX great business. The Genesys Customer Experience Platform powers optimal customer journeys consistently across all touchpoints, channels and interactions to turn customers into brand advocates. Genesys is trusted by over 4,500 customers in 80 countries to orchestrate more than 100 million digital and voice interactions each day.
For additional information n genesys visit their Website or view their Company Profile