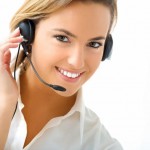 Study finds financial services brands risk losing customers with call centre experiences –
Nine out of 10 of us are likely to ditch our financial services providers after poor phone experiences, according to new research out today.
The study found that 36% of people would definitely consider changing company after a poor phone experience while 55% say they might, suggesting that the phone remains a hugely important customer touchpoint for brands and consumers alike.
The research, which was commissioned by brand, design and communications agency Smith & Milton, questioned 1,000 consumers all across the UK about their experiences of financial services brands call centres and the phone experience. It found that over two thirds (68%) of people has had a poor phone experience with a financial services brand.
Ben Mott, client services director at Smith & Milton, comments: "Financial services brands are responsible for looking after some of the expensive and important possessions we own, whether that's our home, our car, life insurance, or items of sentimental value. People pick up the phone for the simple reason of wanting to speak to another human being. If the person they speak to sounds ill-informed, or doesn't communicate the values that originally attracted the customer, it will do little to reassure people that they're entrusting the right company to look after their possessions. And when this happens, consumers won't hesitate to switch brands.
"It might be one of the oldest customer services channels available, bar pen and paper, but these statistics reveal just how important it is to UK consumers that they can pick up the phone and speak to a well informed individual, and this clearly isn't being delivered," adds Mott.
Brands do not listen
The survey also asked consumers if they think financial services brands listen to customer complaints about poor phone experiences. Opinion was divided with 2 in 5 (40%) stating no while 39% said yes. Views were also divided among the age groups with the youngest demographic 18-24 year olds appearing to be the most cynical. Only 29% believe financial services brands listen to customer complaints versus 46% of people aged 55+ who appear to be more trusting.
Finally the study found that a poor phone experience can have a detrimental effect on consumer impression of a brand. When asked to rank how much a poor phone experience tends to affects their impression of a brand on a scale of 1 to 5 – with '5' being a lot and '1' being not at all – 71% of consumers chose 4 or 5.
Ben Mott concludes: "Respondents appear to be divided in their opinion of whether financial services brands listen to customer complaints about poor experiences. There is clearly room for improvement here and brands should be wary of not listening to customer complaints or they risk losing customers.
"Financial services brands need to make sure their marketing teams are working closely with their call centre operators so that staff – who are ultimately brand ambassadors – are delivering the same set of values and messages over the phone that you would see communicated in an advert. Brands can spend as much as they like on an all singing, all dancing TV ad or campaign, but if the customer picks up the phone and has a poor experience it's simply money down the drain."
For additional information Click Here