Webinar: " Fighting the impact of Coronavirus by empowering customers to self-serve"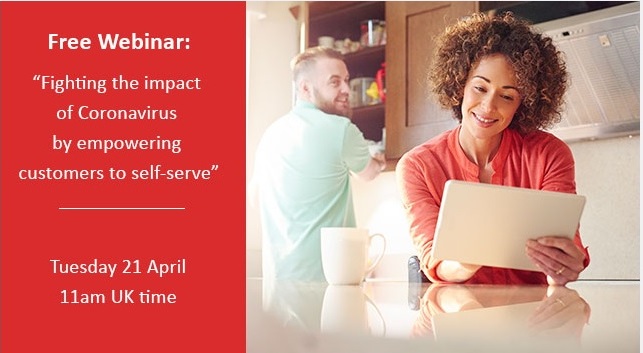 We all need to support each other right now. Let us show you some simple and straight forward steps you as a business can take to support your customers in becoming more self-sufficient, at a time when many organisations are shut or operating a reduced service despite soaring levels of call volume and call duration.
Empowering your customers to self-serve can help reduce the number of inbound calls your customer service & support teams are dealing with while offering customers the quick and easy solutions they are after.
Take part in Enghouse Interactive's free webinar on Tuesday 21 April at 11am when CX authority Jeremy Payne talks about specific pain points that can be addressed by introducing self-service as well as the positive effect this will have on your customer experience. We will be joined by Steve Morrell from contact centre industry expert ContactBabel who will be stressing the relevance of self-service by presenting statistics and findings from the latest "The Inner Circle Guide to AI-Enabled Self-Service".

The Enghouse Interactive Free webinar will take place Tuesday 21st April 2020 at 11:00am UK time
For additional information on the webinar or to register Click Here
For additional information on Enghouse Interactive visit their Website or view their Company Profile