Falkirk FC is delighted to confirm its continued partnership with Webhelp UK as the company agrees a renewed sponsorship deal with the club.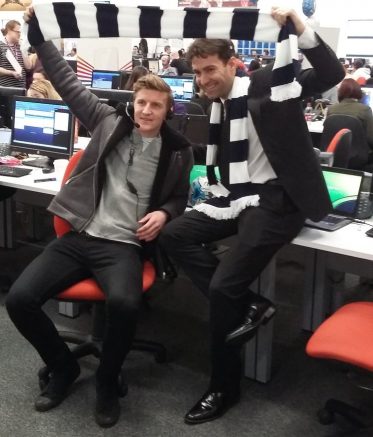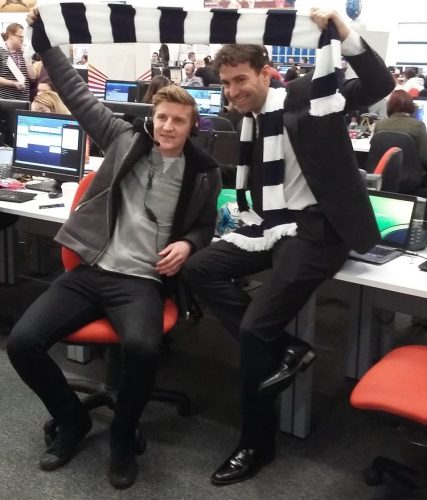 To mark the occasion Falkirk FC players Paul Watson, Tom Taiwo and James Craigen visited Webhelp's UK headquarters in Larbert.
While on site, the players took time to pose for pictures and autographs, before taking part in their own keepy-uppy and penalty challenge.
The partnership will see Webhelp UK team up with Falkirk FC to promote a number of exciting recruitment opportunities available at Webhelp.
This will involve creative marketing at the Falkirk Stadium, push media messages on a matchday and various other initiatives pulling the partnership between the club and the business process outsourcing company together.
Anton Manley, UK chief operating officer at Webhelp, said:
"Webhelp is delighted to be able to continue its sponsorship of Falkirk FC.
"Webhelp has its UK headquarters in the town and is very proud of the role it plays in the community here. It is really important that successful local businesses support each other and work together to enhance the community.
"The ongoing relationship between Falkirk FC and Webhelp is a great example of how such a partnership can work to benefit both organisations.
"While Falkirk FC is celebrating the transfer window signing of Joe McKee, we at Webhelp are hoping to make some new signings of our own.
"We are currently looking for 200 people to join us by the end of April this year, so if you would like to be a part of Falkirk's other winning team, please get in touch!"
Kieran Koszary, Director of Commercial Operations at Falkirk FC, said: "The club would like to thank Anton and the team at Webhelp UK for their continued support.
"Over the past few seasons we have demonstrated the power of our brand to help local and national companies promote their offerings and services.
"This partnership adds another element to our 'What the Bairns can do for your brand' as we aim to drive recruitment opportunities for Webhelp."
---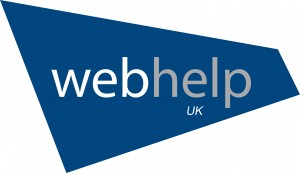 Additional Information
For additional information on Falkirk FC Visit their Website
For additional information on Webhelp UK visit their Website or view their Company Profile