Enhancing Your Employee Engagement Strategy In The Contact Centre – free white paper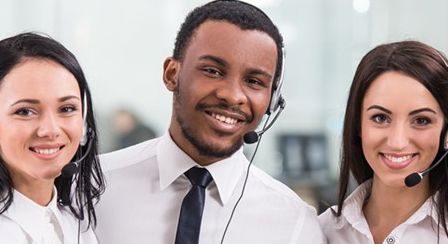 Companies spend over $720 million each year on employee engagement1, and that's projected to rise to over $1.5 billion. So why is employee engagement at a record low?
In August this year, Ofcom2 published their 2015 communications report, 'The Communications Market 2015' which included in its findings that the UK is now a 'smartphone society': record levels in the use of 'smart devices' has transformed the way we communicate. It is often said today that organizations need to be 'where their customers are' in relation to channels and devices, but what about employees in the contact centre? They are your best sales team.
Today's fast-paced society demands ever more immediate and flexible responses from their services, across a multitude of channels. To meet these needs it is essential to equip employees with the right information and resources to do their job well, whatever their preferred device – wherever they are. Communication needs to be relevant, consistent and engaging but, most of all, accessible.
This paper provides some quick tips for contact centre managers on developing a multi-layered approach to internal communication with their teams and demonstrates how technology can help achieve this…..
---

Additional Information
To Download the free whitepaper – 'Enhancing Your Employee Engagement Strategy In The Contact Centre' Click Here