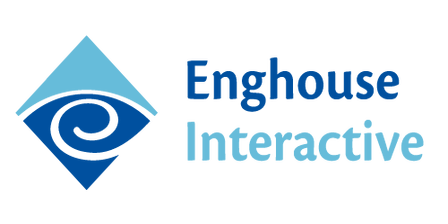 Enghouse Interactive and Voyager Networks Partnership Deal Set to Deliver Change in Mid-market Contact Centre Space – Reseller to use Enghouse Interactive Communications Center to Drive Sales of Unified Communications Solutions
In a move that will significantly extend the footprint of its flagship solutions, the Enghouse Interactive Communications Center (EICC) and the Quality Management Suite (QMS) in the mid-market contact centre market, Enghouse Interactive has signed Voyager Networks, a leading provider of managed services and network technology solutions, as a silver partner on its EMEA channel programme.
Peter Howells, Director, Voyager Networks, says: "We were looking for feature rich next-generation applications that would strengthen our standing in the mid-market unified communications space and complement our core Cisco solutions competency. Enghouse, with their EICC contact centre capability and QMS call recording and quality monitoring solutions set, fit the bill perfectly."
Under the terms of the partnership, Voyager will develop a marketing plan with Enghouse Interactive to focus initially on introducing the Enghouse Interactive solutions to complement the capability that its existing customers already have in place before starting to explore new business opportunities in the unified communications market together.
"We have strong horizontal capability in networks, network security and the overlying collaborative application layer coupled with an extensive vertical footprint in the housing, academies and construction sectors," adds Howells.
"Partnering with Enghouse and being able to offer EICC and QMS further strengthens our presence and capability in all of these markets."
"Both solutions are feature rich and deliver the integration, collaboration and ease of use at a competitive price that customers in our target markets are yearning for," he continues. "Ultimately, we see this alliance as a 'win win' for Enghouse, the customer and ourselves."
At the recent Enghouse Interactive partner event, featuring Olympic Gold medal-winning rower, Ben Hunt-Davis, author of the motivational, "Will it Make the Boat go Faster?" Howell concluded that: "We've made the first move to making our own 'boat' go faster by signing up with Enghouse and using their solutions. We see teamwork as key to success – by working together in partnership we can address our business needs and make sure we achieve our strategic goals."
Tony Davies, International Partner Director, Enghouse Interactive says: "Based on their successful track record in project delivery, their skills and expertise and market focus, Voyager is in the best position to deliver our solution and maximise the return on investment to customers. We look forward to building a long and successful partnership."
---


About Voyager Networks
Established in 1996 and still owned by two of the original founders, Jonny Shaw and Nigel Williams, Voyager has a strong history and experience in delivering innovative technology solutions to both UK mid-market companies and public sector organisations.
The company is a specialist provider of managed services and technology solutions covering cloud, mobility, communications & security. It also provides consultancy, professional services and support services.
Customers include David Ritchie Limited; Regenda Housing Group; Caledonian MacBrayne; Royal Welsh College of Music and Drama; Ward and Rider, and Hulley and Kirkwood Consulting Engineers Limited.
For additional information visit the Voyager Networks Website


About Enghouse Interactive
Enghouse Interactive delivers technology and expertise to maximise the value of every customer interaction. The Company develops the most comprehensive portfolio of interaction management solutions. Core technologies include contact center, attendant console, IVR, diallers and call recording solutions that support any telephony environment, on premise or in the cloud. Enghouse Interactive has thousands of customers worldwide, supported by a global network of partners and more than 1,350 dedicated staff across the Company's international operations.
For additional information visit the Enghouse Interactive Website or view their Company Profile