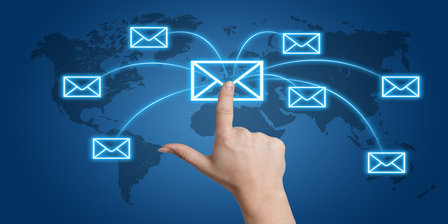 Email beats social media as best channel for customer service in retail – US retailers only answer 20% of questions sent through Twitter finds Eptica study
Email delivers the fastest and most accurate customer service in US retail, far exceeding social media and other channels, according to new research from multichannel customer engagement software provider Eptica.
Released today, the 2015 Eptica Retail Multichannel Customer Experience Study evaluated 500 US retailers on their ability to provide answers to routine questions via email, the web, chat, Facebook and Twitter. Additionally, 1,000 American consumers were polled on how long they were willing to wait for responses on these channels.
US retailers surveyed could only answer 20% of questions sent via Twitter and 54% of Facebook messages – in contrast, they replied successfully to nearly three quarters (73%) of emails received. Only around two thirds (65%) of answers to routine questions could be found on company websites.
Email responses were over 3 times faster on average than social media but there was a clear gap between retailer performance and consumer expectations. 58% of consumers would like to receive an email reply within 2 hours, yet the average response time was 7 hours and 51 minutes.
85% of consumers surveyed expect an answer on Facebook within 6 hours but retailers took an average of over a full day to respond (over 27 hours on average). On Twitter the chasm was even greater – 64% of consumers demand an answer within 60 minutes, yet it took retailers on average over 31 hours to respond.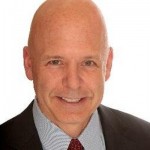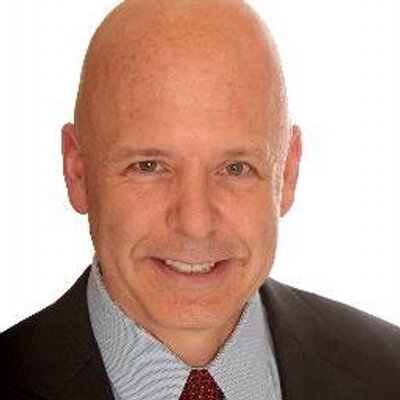 "For me the Eptica Study proved that, for many retailers, customer service is just talk – or actually lack of it," said Shep Hyken, customer experience expert and writer of the 2015 Eptica Retail Multichannel Customer Experience Study's foreword. "Don't promise me great service and then take hours to respond to my requests, if you respond at all. The best companies get it, respecting their customers and their time – these are likely to be the winners in the competitive retail market."
The 2015 Eptica Retail Multichannel Customer Experience Study evaluated 500 of the biggest US retailers. It studied those companies ranked between 500-1000, according to turnover, by theTop500Guide.com. For them delivering excellent customer experience is crucial if they are to challenge larger players. The Study measured their ability to provide answers to 10 routine questions via the web, as well as their speed and accuracy when responding to email, Twitter, Facebook and chat. Questions were deliberately similar to those that consumers ask, such as around next day delivery, returns policies and order tracking.
There were enormous gaps in performance. For example, four retailers responded on Facebook in 1 minute – yet another four took over 20 days, with the slowest finally replying after 51 days. And that question concerned next day delivery! On the web, one Specialty retailer answered 100% of questions – yet another managed only 10%. 95% of companies in the Flowers/Gifts sector successfully answered an email question, compared to 50% of Automotive Accessories retailers.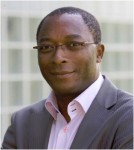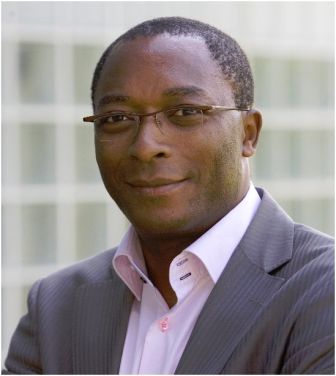 "The Eptica Retail Multichannel Customer Experience Study has uncovered a chasm between the best and worst when it comes to retail customer service," said Olivier Njamfa, CEO and Co-founder of Eptica.
"Some companies are delivering stellar service, yet others are unable to deliver the multichannel performance that customers expect and demand. It is therefore vital that laggards learn from their peers if they want to retain customers and thrive moving forward."
Customer service on chat was fast, yet frustrating. Responses were extremely quick (on average taking 4 minutes and 28 seconds) but only 35% of retailers were able to respond on the channel – despite 51% advertising it on their websites. Retailers must have the agents in place to staff chat sessions, if they are to engage with consumers efficiently.
The Study also measured cross-channel. Only 14% of retailers delivered similar responses to the same question across 4 or more channels and 33% were completely inconsistent, showing a failure to join-up the customer experience and make it seamless.
Additional key findings included:
99% of companies offered email, but only 81% of companies responded to an emailed message. This meant 18% of them simply didn't answer their email queries.
86 companies took over 6 hours to reply to email – one sporting goods retailer responded in 218 hours (over 9 days), another company answered in 48 seconds.
87% of companies advertised their Twitter handle, yet just 25% replied to a question sent via a tweet. Overall just 20% provided a satisfactory answer to the question they were asked via Twitter.
There are growing gaps between best and worst. On the web, 34% of companies answered 80% or more of questions asked, yet 25% neglected to answer more than half of questions asked.
The top sector on chat was Flowers/Gifts, with 60% of companies successfully answering through the channel. In contrast, just 14% of Food/Drug and Health/Beauty retailers dealt with a question via chat.
Across all channels (web, email, social media and chat), the Mass Market category came top, answering 68% of all questions asked. Toys/Hobbies was bottom, providing successful responses to just 47% of queries.
---
Additional Information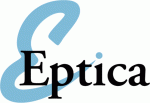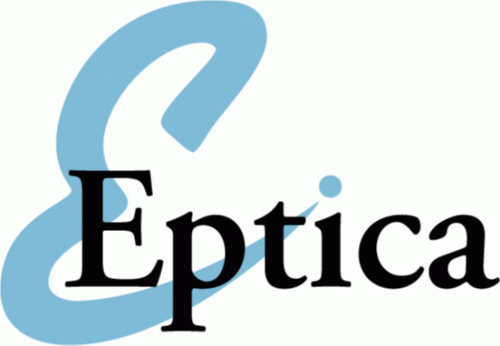 The full 2015 Eptica Retail Multichannel Customer Experience Study, which includes a full listing of companies evaluated, a detailed sector by sector breakdown of performance and full analysis, can be downloaded by Clicking Here
Additional information on Eptica can be found on their Website or view their Company Profile