Eight Contact Centres in UK, US and South Africa Replace Enterprise PBX with the Noetica Voice Platform integrated with Synthesys™ Productivity Suite
Noetica – A British company, developing software products for the global contact centre market, has revealed that over the last quarter it added eight new customers who have implemented their Synthesys productivity suite, SmartBound™ dialler solution and the cost effective Noetica Voice Platform (NVP™) telephony suite. The contact centres in the UK, US and South Africa, range in size from 20 seats up to 400 seats and operate in the retail, insurance, debt collection, publishing and telemarketing sectors.
The NVP™ delivers ACD, IVR, voice recording, quality management and billing without the need for an enterprise PBX. It provides flexible, crystal clear, reliable voice channels all with significant cost savings when compared to the implementing and running traditional telephony infrastructure. When integrated with the Noetica's Synthesys™ contact centre productivity suite it radically cuts the cost of delivering inbound, outbound and blended telephony.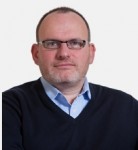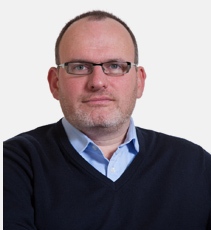 Managing Director of Noetica, Steven Brooks states:
"Working directly and with our partner network, Noetica is rapidly expanding its footprint within contact centres in domestic and international markets."
He adds: "The eight new contacts centre customers have realised an enterprise PBX is no longer a prerequisite to operate a successful contact centre operation. Today, Noetica can be a true one-stop-shop for the efficient and effective running of contact centres of any size anywhere in the world."
---
Additional Information

Noetica will be exhibiting on Stand 524 at the Call & Contact Centre Expo in London on 27th and 28th March. To register Click Here
Established in February 1997, Noetica is a British, London based software company operating globally specialising in the development and delivery of customer contact systems. For over 22 years Noetica has perfected a highly original set of contact centre productivity tools (NVP™), advanced outbound technology (SmartBound™) and a comprehensive telephony platform (NVP™). Noetica provides cost effective, high end contact centre productivity software.
The company's product range, as refined over the many years of its history, has consistently remained at the forefront of innovation in the contact centre technology space. By combining the rich functionality of its comprehensive product offering Noetica is able to provide tailored solutions to suit any contact centre across industries.
For additional information on Noetica visit their Website or view their Company Profile