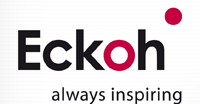 Eckoh, a global provider of secure payment products and customer service solutions, today announces that it has signed a five-year exclusive agreement with a leading US based provider of business process outsourcing and communication services, to distribute its secure payment products across the US.
The agreement, which commences on 1st July 2014, has minimum revenue payments to Eckoh over the five-year term of the agreement totalling $24m, which become payable based on achieving certain sales criteria, measured annually. Eckoh's hosted products will be made available from October 1st 2014 via the Partner's extensive telephony infrastructure that annually processes billions of phone-based transactions on behalf of many of the largest US corporations. This agreement will enable Eckoh to target new customers and the Partner's existing US customer base, which includes over 80% of the Fortune 500 and covers a wide-reaching portfolio of sectors, including financial services, healthcare, retail and telecommunications. The agreement also enables Eckoh to develop its own direct sales capabilities, under the umbrella of the partnership.
Eckoh has a range of secure payment products that are designed to help merchants become compliant with the Payment Card Industry Data Security Standards ('PCI DSS') and to reduce the risk of fraud by eliminating card data from contact centres and IT environments. Eckoh's CallGuard product can be deployed on the customer's site or hosted in the Cloud, and enables contact centre agents to take card payments from callers without seeing, hearing or accessing their card data in any way.
As previously articulated, the interest in the US market for deploying secure payment solutions has increased substantially as a result of a number of high profile data breaches that have occurred in recent months. Eckoh's products enable organisations to achieve PCI compliance in one of the most challenging areas of "card-not-present transactions" made over the phone and as a result the board believe there are further substantial opportunities in addition to today's partnership agreement for Eckoh in this market.
Nik Philpot, Chief Executive Officer at Eckoh, commented: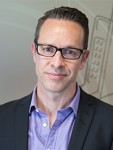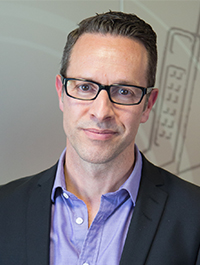 "Today's announcement represents a significant strategic milestone for Eckoh coming so soon after outlining our U.S. expansion plans. Given that our US partner is such a preeminent communications and outsource provider, working with so many large US organisations, we believe they are the perfect partner to help us quickly deliver significant sales growth from the US market.
Our first mover advantage, combined with the uniqueness and simplicity of our products that will be delivered through a trusted partner, is a combination that we believe US customers will find compelling."
---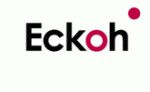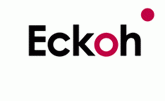 Additional Information
For additional information see Eckoh's Company Profile